Richmond Hill's historic streets and tight-knit community pull the area together into one distinct neighbourhood; from Oak Ridges in the north to Langstaff in the south, Richmond Hill is lined with heritage commercial buildings and sites, parks and lakes, modern country clubs and cultural facilities. The changing geography and prime location in the middle of the GTA, with convenient access to transit systems and highways, is why Richmond Hill is demanded by residents and businesses alike.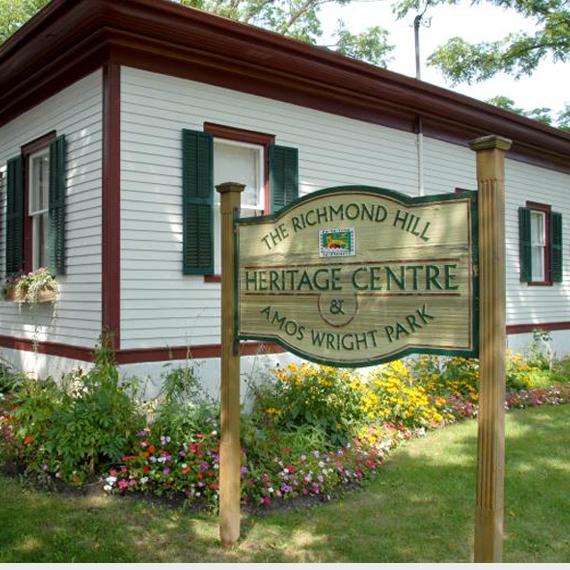 The first homes in Richmond Hill date back to the late 19th early 20th century, and exhibit Tudor, cottage-style houses, larger Georgian-style homes and the more intricate, specialized residences typical of Victorian architecture.
Left: The Richmond Hill Heritage Centre
AREA HIGHLIGHTS
Well-Connected to the GTA
Warm Community
Multicultural Environment
Eclectic Shops and Restaurants
Heritage Buildings
Sprawling Parks and Lakes
David Dunlap Observatory
Diverse Architecture
Family-Focused Experience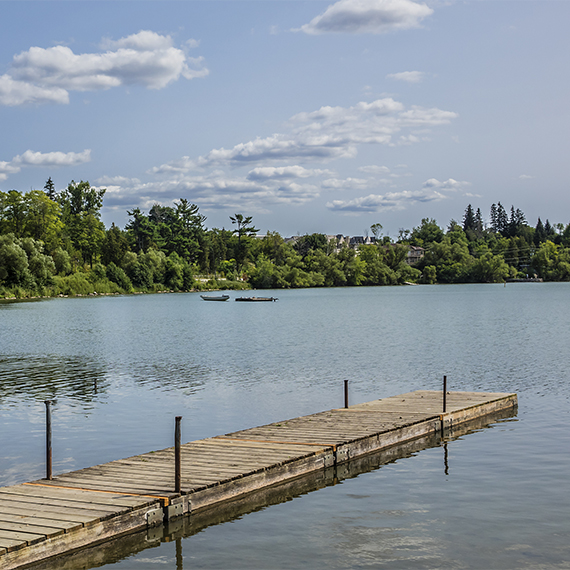 Past meets vibrant present: kettle lakes and the Oak Ridges Moraine are remnants of the last ice-age; David Dunlap Observatory has the largest reflecting telescope in Canada and "Concerts in the Park" is an event held every summer with a specific theme.
Right: Lake Wilcox
Richmond Hill is in high demand not only for its connectivity but because of the nature, shopping, culture, schools, and recreation that can be found within it.
Left: Hillcrest Mall