Wine and Wanderlust: A Guide for Wine Lovers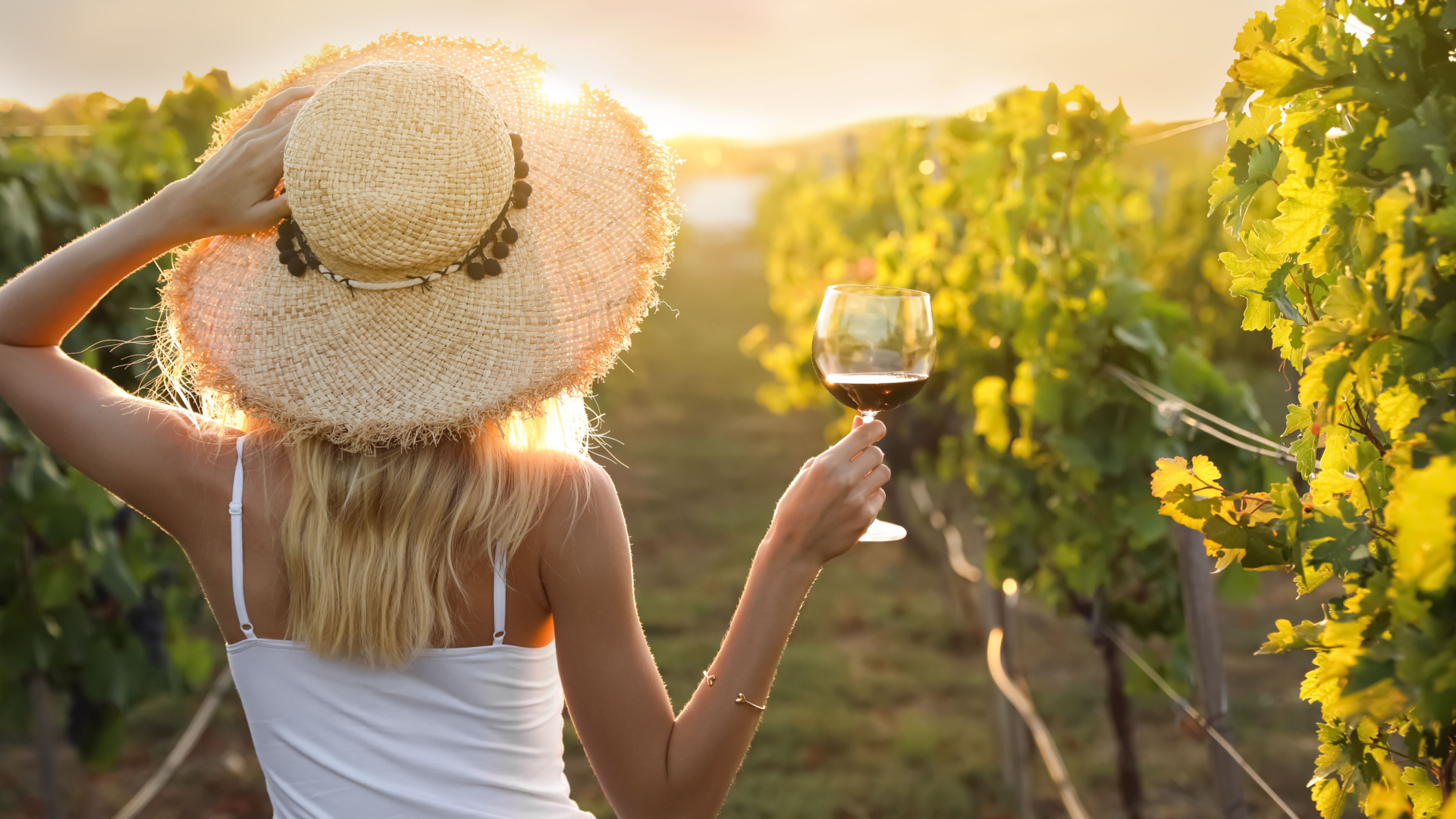 Whether you want to take guided tours of famous vineyards, taste burgers and wines at cozy little pubs, or simply stroll through rolling hillsides replete with neat rows of sapphire grapes nearly ready for harvest, each of these four destinations offers something unique and excitingly delicious.
New York's Fruits of Labour
If you're looking for a great wine experience without having to drive 5 hours, then the North Fork of Long Island should be your go-to spot! With its mild climate, inviting atmosphere, and great winemakers, you'll find something to suit any taste. From Bedell Cellars to Roanoke Vineyards, there are plenty of options for sampling some of the best wines in New York State. And if that's not good enough, they even have a wine store located right in Manhattan - so you don't even have to leave the city for some quality vino!
Uncork Barcelona's Best-Kept Secrets
Get ready to immerse yourself in Barcelona's incredible wine culture! North of the city, there's cava country, where you can take a tour of the impressive Codoníu. Here you'll find out why it is dubbed the "cathedral of cava". Further south lies Priorat, one of Europe's most captivating wine regions. As you drive around the vine-covered hillsides and visit glass-lined wineries like Ferrer Bobet, you'll be sure to feel right at home among the centuries-old terraced plots that cover this stunning area. Looking for something really special? Visit Scala Dei in Barcelona – they've been producing wine here since the 12th century! When your day trip is done and you're back in Barcelona be sure to check out El Xampanyet. Here you can sample an array of delicious tapas in an unbeatable atmosphere, with bottle-lined walls stretching up from floor to ceiling – it truly offers an experience like no other.
Explore the Famous Region of Piedmont
Piedmont's reputation as a wine region is largely due to its two standout wines, Barolo and Barbaresco, both crafted from the Nebbiolo grape. Booking ahead is crucial for visits to top producers like Pio Cesare and GD Vajra. However, regional enotecas in Barbaresco or Barolo offer a chance to explore and sample wines, including a visit to the wine museum WiMu, housed in an ancient castle. Beyond these famous wines, other delicious wines can be found in the Langhe region, like those featured at Michelin-starred Osteria dell'Enoteca by David Palluda. Ristorante Battaglino in Bra, recognized as the capital of the slow food movement, also features local wines. Don't leave the region without enjoying a meal as this is one of Italy's most exceptional food regions.
Sipping on Luxury in Champagne
For any traveler looking for an experience full of luxury and liveliness, the Champagne region east of Paris is a must. Home of the world's most beloved celebratory drink, visitors will be amazed by this lush area dotted with sensational vineyards and extraordinary champagne houses. Épernay boasts the UNESCO-listed Avenue de Champagne adorned with mystifying palaces built by producers like renowned Moët & Chandon and Boizel. Meanwhile, in Reims, Champagne Taittinger awaits those eager to explore its ancient Roman cellars set against millions of bottles of its premium bubbles. The passion for champagne here cannot be overstated - driving through the vineyard-lined road between both towns offers a majestic sight while exuding playful vibes throughout places like Le Wine Bar on Place du Forum.