Toronto Welcomes Canada's Second W Hotel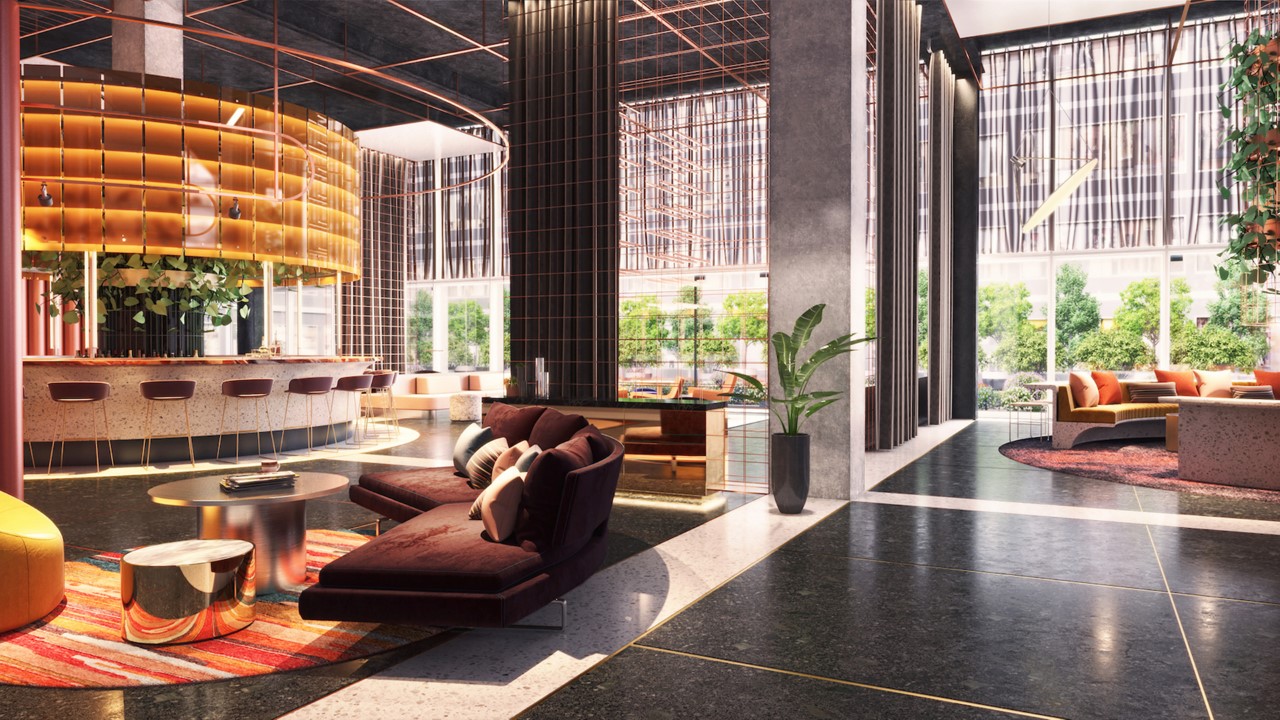 After years of only one location in Montreal, W Hotels is opening its second Canadian location in Toronto. The upscale hotel chain, part of Marriott's Luxury Collection, is known for its modern design, luxurious amenities, and one-of-a-kind atmosphere.
Located in the Yorkville district of Toronto, this four-star hotel was designed by global creative agency Sid Lee to contrast the city's artificial grid with brutalist architecture. The 11-storey hotel has 254 guest rooms, 30 suites, three restaurants, and a space to record anything from music to podcasts. The hotel is within walking distance of the Royal Ontario Museum, the Art Gallery of Ontario, and the University of Toronto, giving guests easy access to incredible destinations.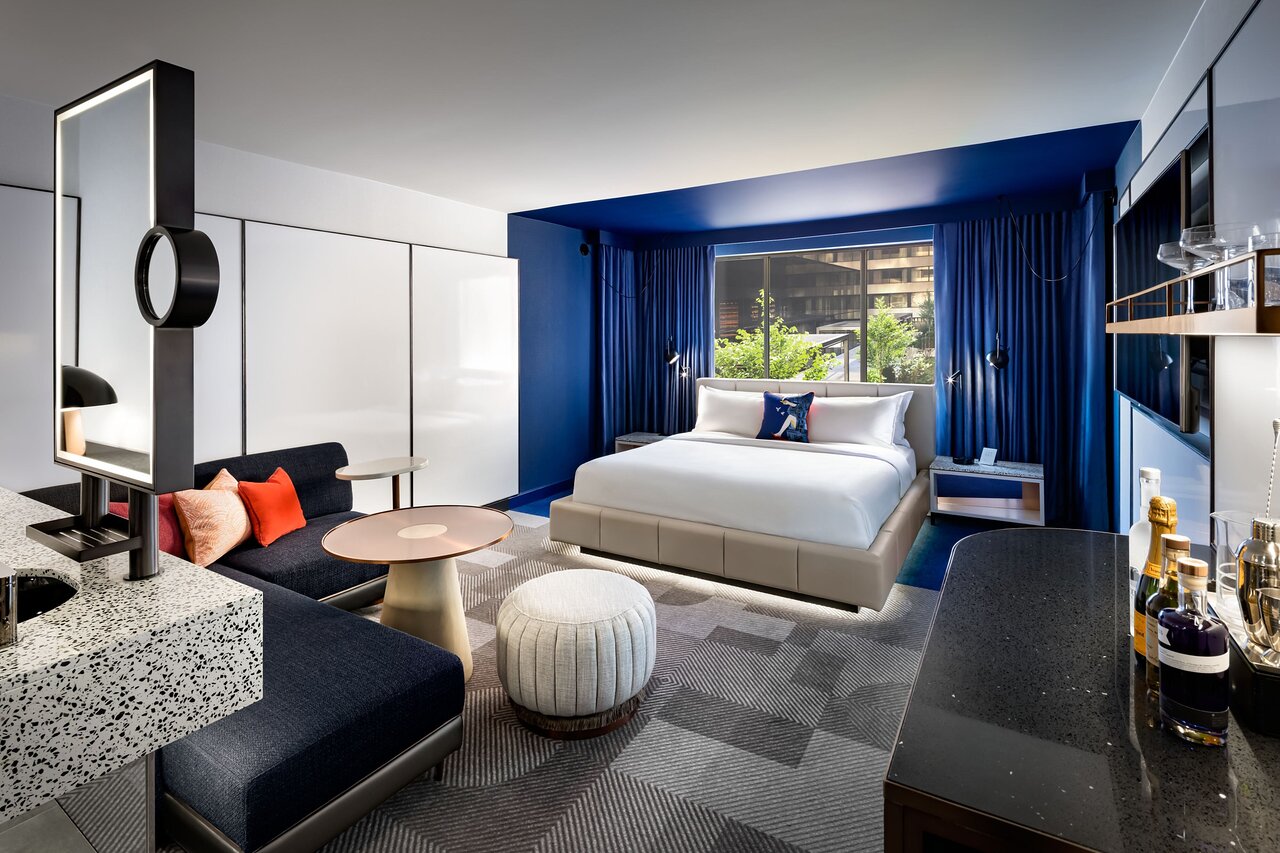 Warm LED lighting highlights the sculptural shape of the building's exterior, presenting an image of modernity and elegance. Fortunately, this image is shown throughout all 11 floors, with a heightened presence on the sixth floor with the reception desk and the Living Room. The building's amenities include a state-of-the-art fitness centre, a rooftop bar with sweeping views of the city, and an on-site concierge for all your wants and needs.
All three of the hotel's restaurants' menus are under the direction of executive chef Keith Pears. Three distinct areas of the hotel's rooftop bar and restaurant, Skylight, provide food with a Mediterranean influence. These areas include The Loft for semi-private parties, The Den for secluded seats, and The Terrace with its distinctive birdcage seating. In addition, the Living Room is a great place to visit if you want to experience some of the regional flavours that Toronto has to offer. The area honours the city's diverse community by serving a variety of "Toronto Tapas."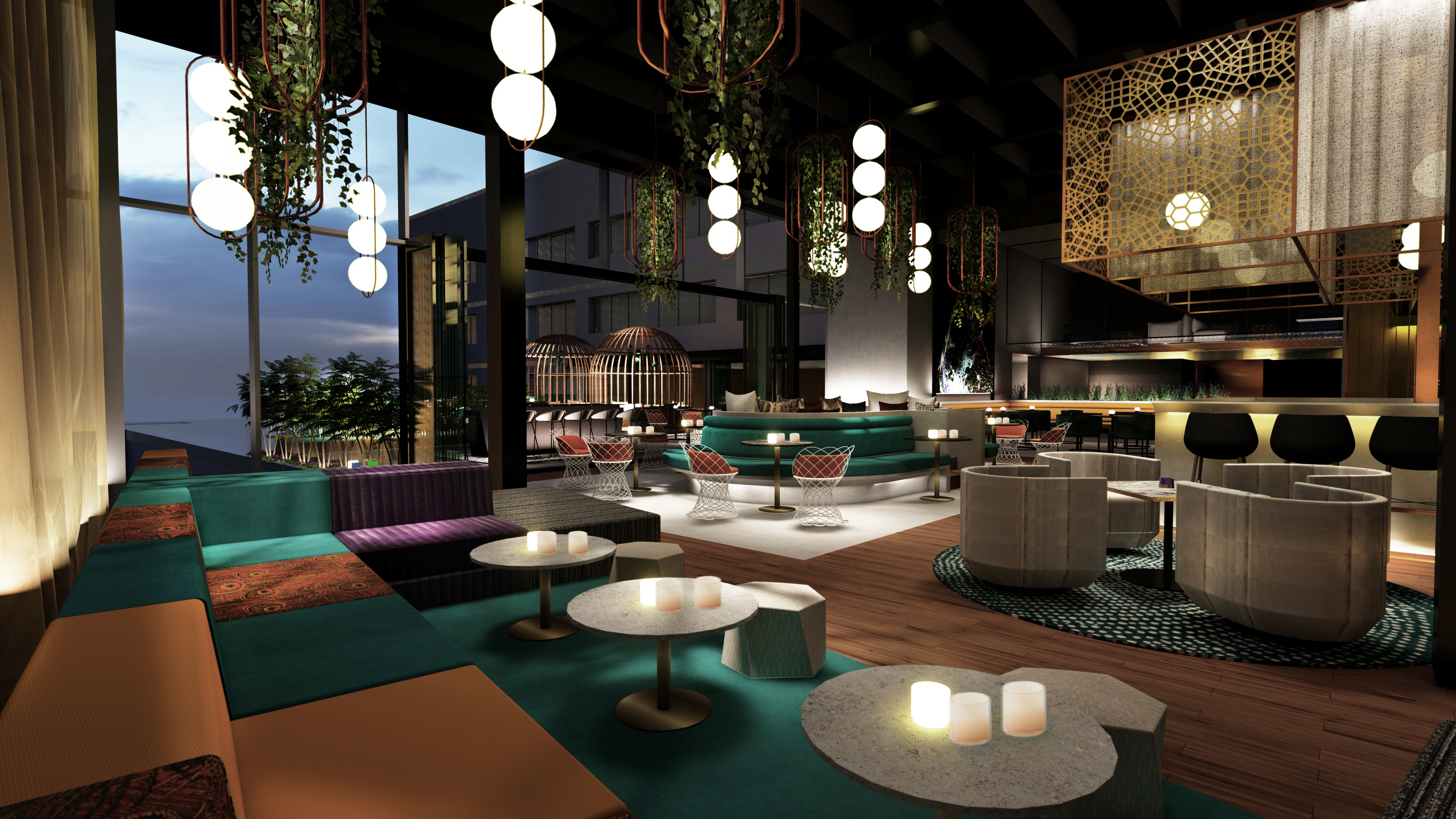 As you make your way through the building, you'll find that the hotel features striking murals made by regional artists. The Self Care mural by contemporary artist Sage Barnes, which features a woman holding gardening shears, and Kirsten McCrae's Forms of Joyful Engagement are both displayed in the Living Room.
The new location is also the first W Hotels establishment in Canada to offer a Sound Suite, the brand's iconic recording studio experience. Equipped with high-quality gear used by podcasters, musicians, and other creatives, the space is a gathering point for artists traveling the world. Experience Toronto in ways never before seen with W Toronto, a testament to playful, youthful luxury.