Swimming on the Edge The Most Beautiful Infinity Pools in the World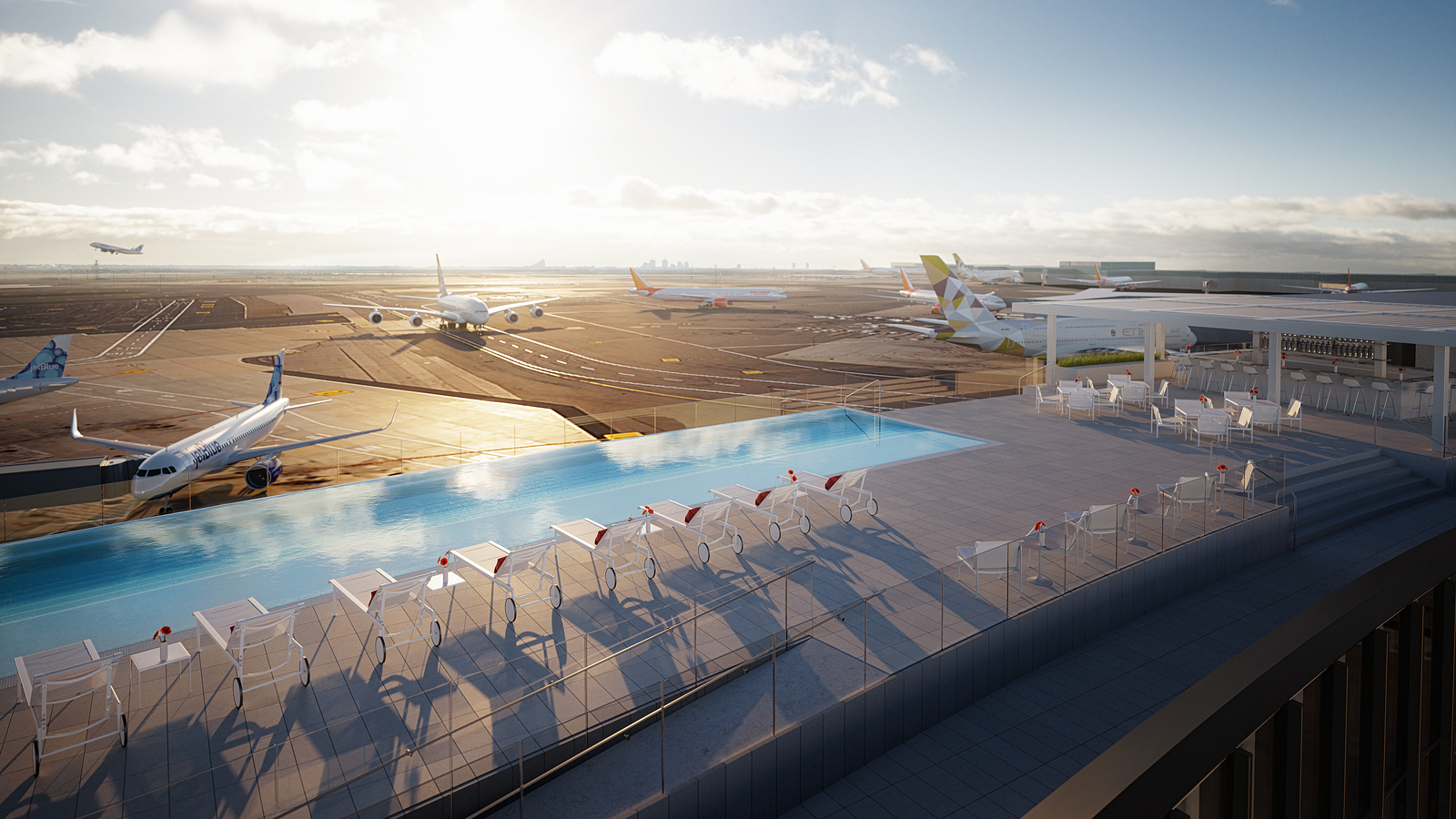 TWA Hotel, New York.
TWA Hotel's infinity pool offers incredible views of a scene that is so typically New York and exceptionally rare: JFK's busting runway all the way till Jamaica Bay. The perfect respite in the summer, and in the winter, the pool turns to a pool-cuzzi, with the water heated up to 100 degrees.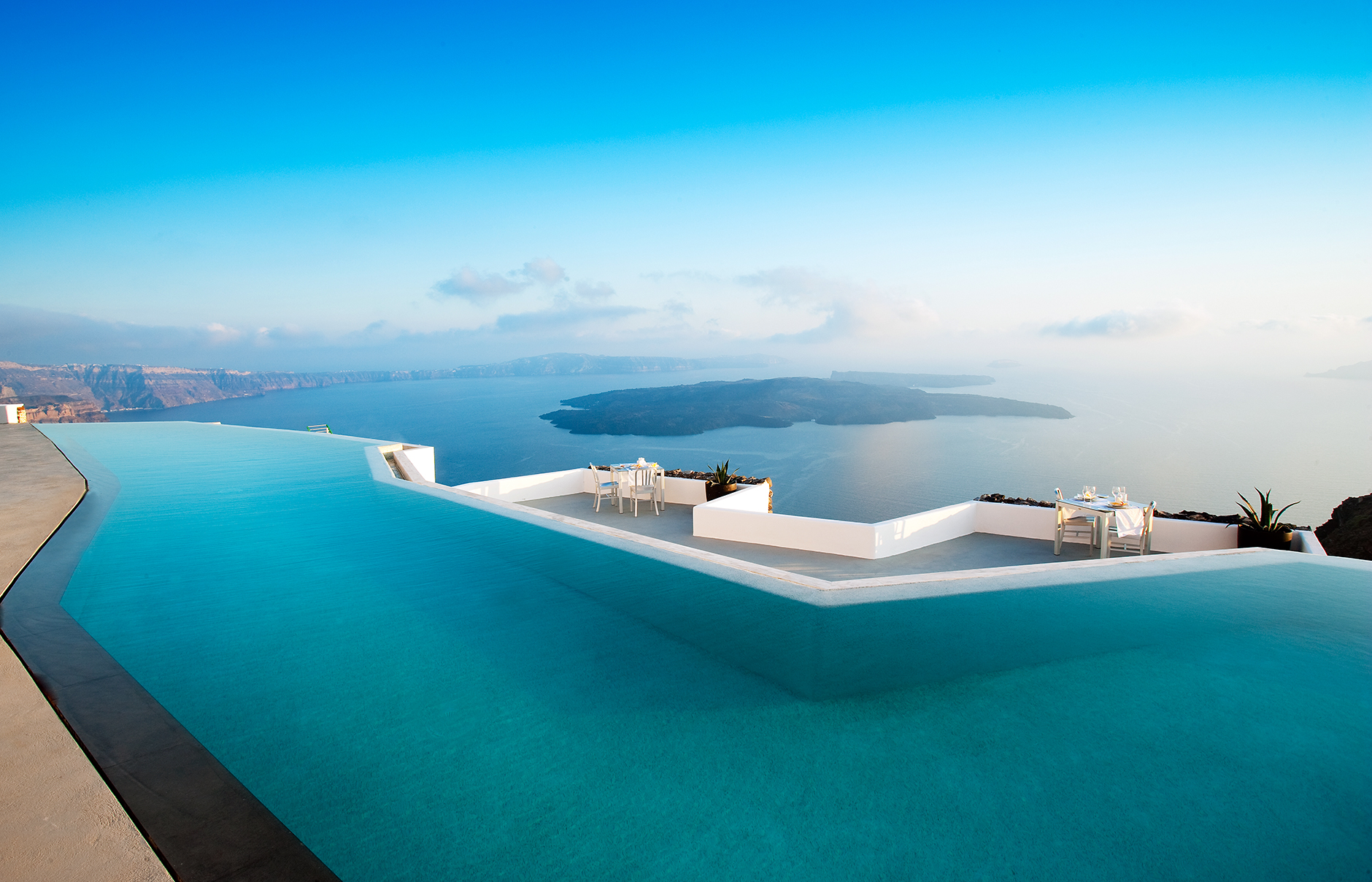 Grace Hotel, Santorini.
Swim in the largest infinity pool in Imerovigli; the Grace Hotel's stunning 22-metre infinity pool is framed by polychrome cliffs, and features plush chaise loungers and a poolside bar where you can enjoy cocktails and dining service at any time.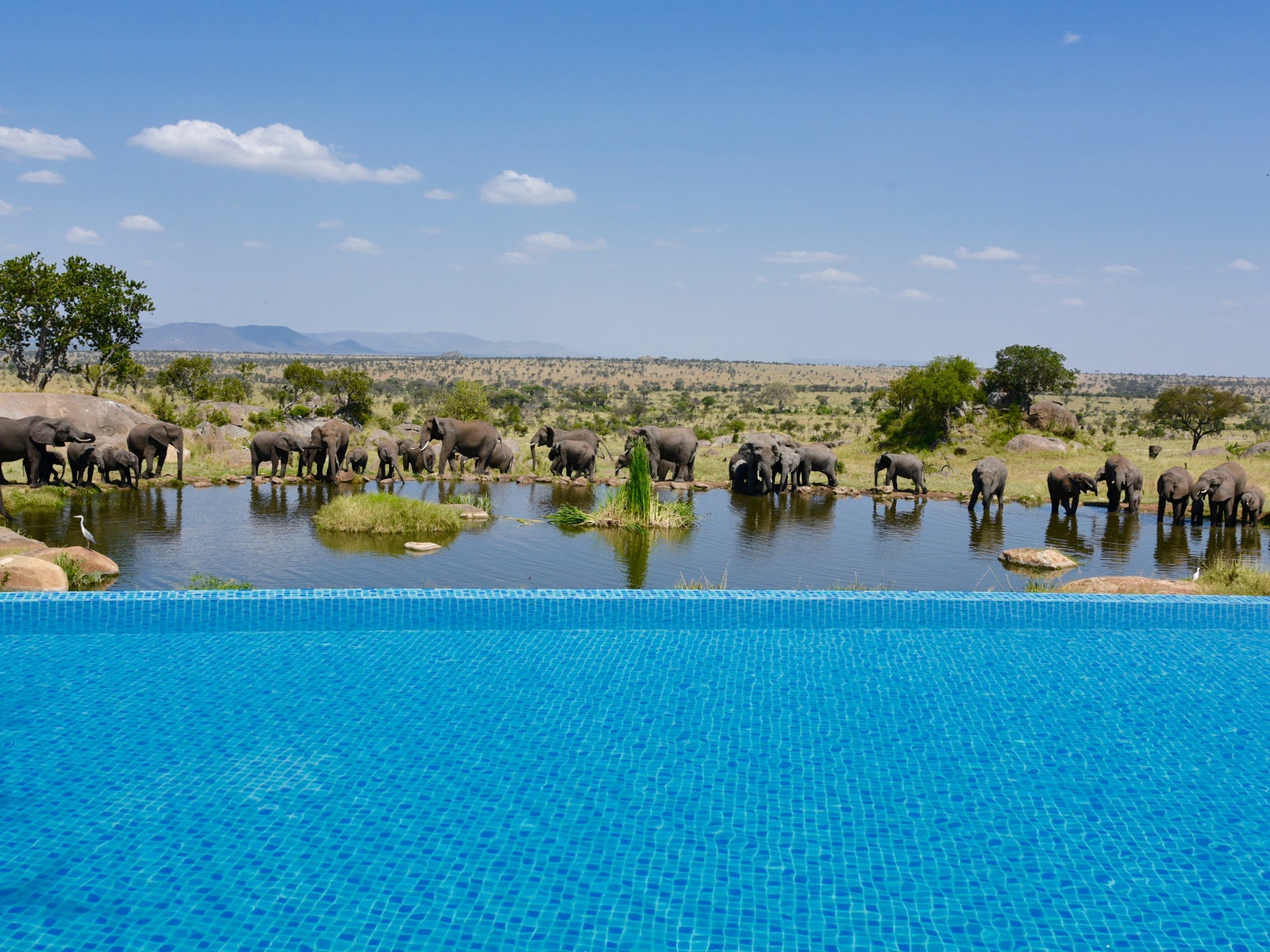 Four Seasons Safari Lodge Serengeti, Tanzania.
Picture yourself in the Four Seasons Safari Lodge Serengeti's free form infinity pool, where you can surround yourself in cool waters while taking in views of the watering hole and Serengeti plains. Sunbeds and bar service accompany.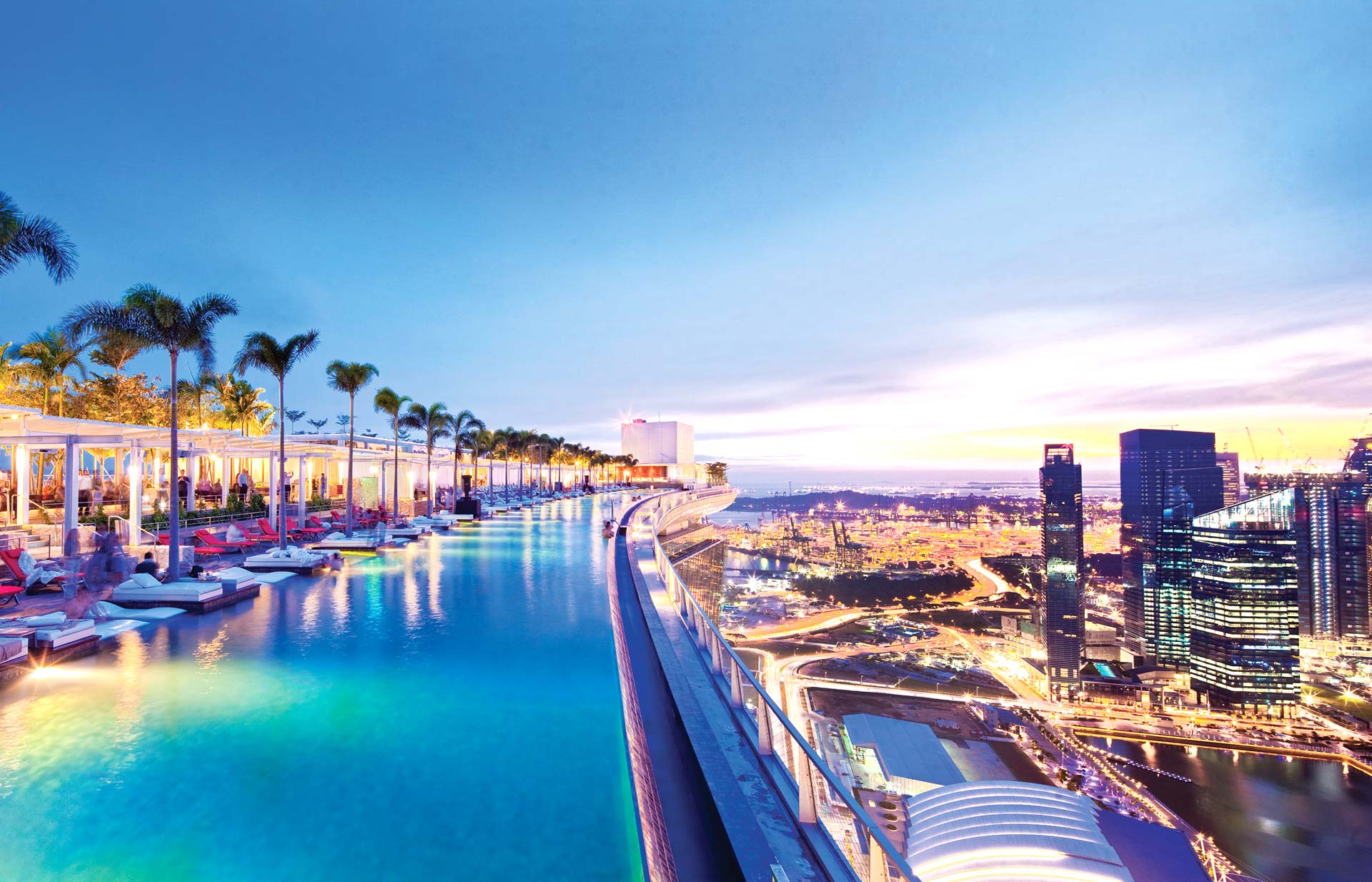 Marina Bay Sands, Singapore.
High above, in Singapore, is the world's largest rooftop infinity pool. Soak in the Marina Bay Sands' pool and gaze down on the sprawling city from 57 floors above. On the deck, you'll find luxurious loungers and palm trees, where you can relax with bites and drinks from the bar.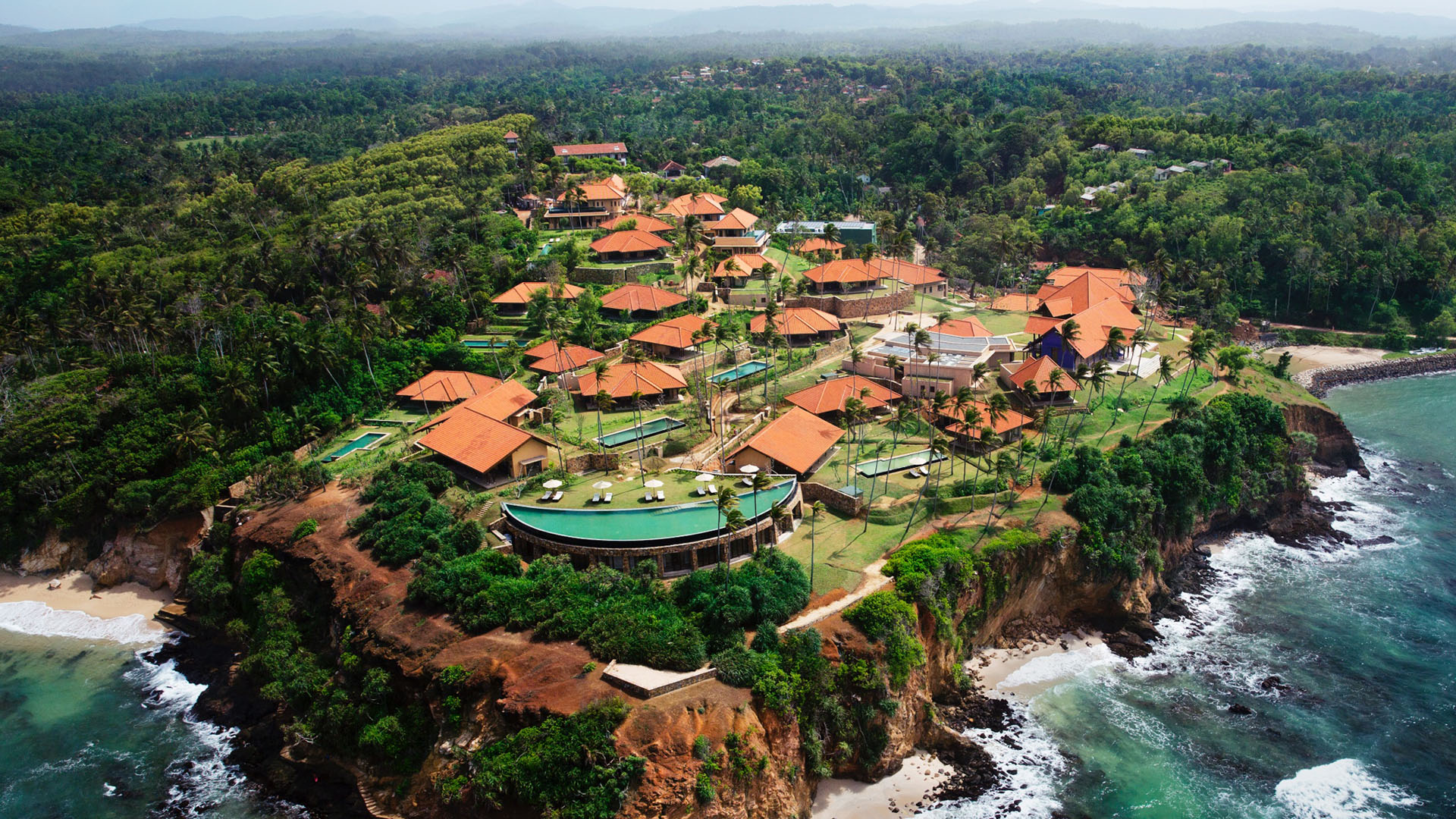 Cape Weligama, Sri Lanka.
Cape Weligama's Ocean Pool Villa features an elevated 15m infinity-edge private pool with unobstructed views of the awe-inspiring Indian Ocean. Given this is part of a suite, reserved exclusively for its residents, you also have a luxuriously furnished bedroom, a large bathroom, and an outdoor deck.