Njord, a Superyacht With No Equal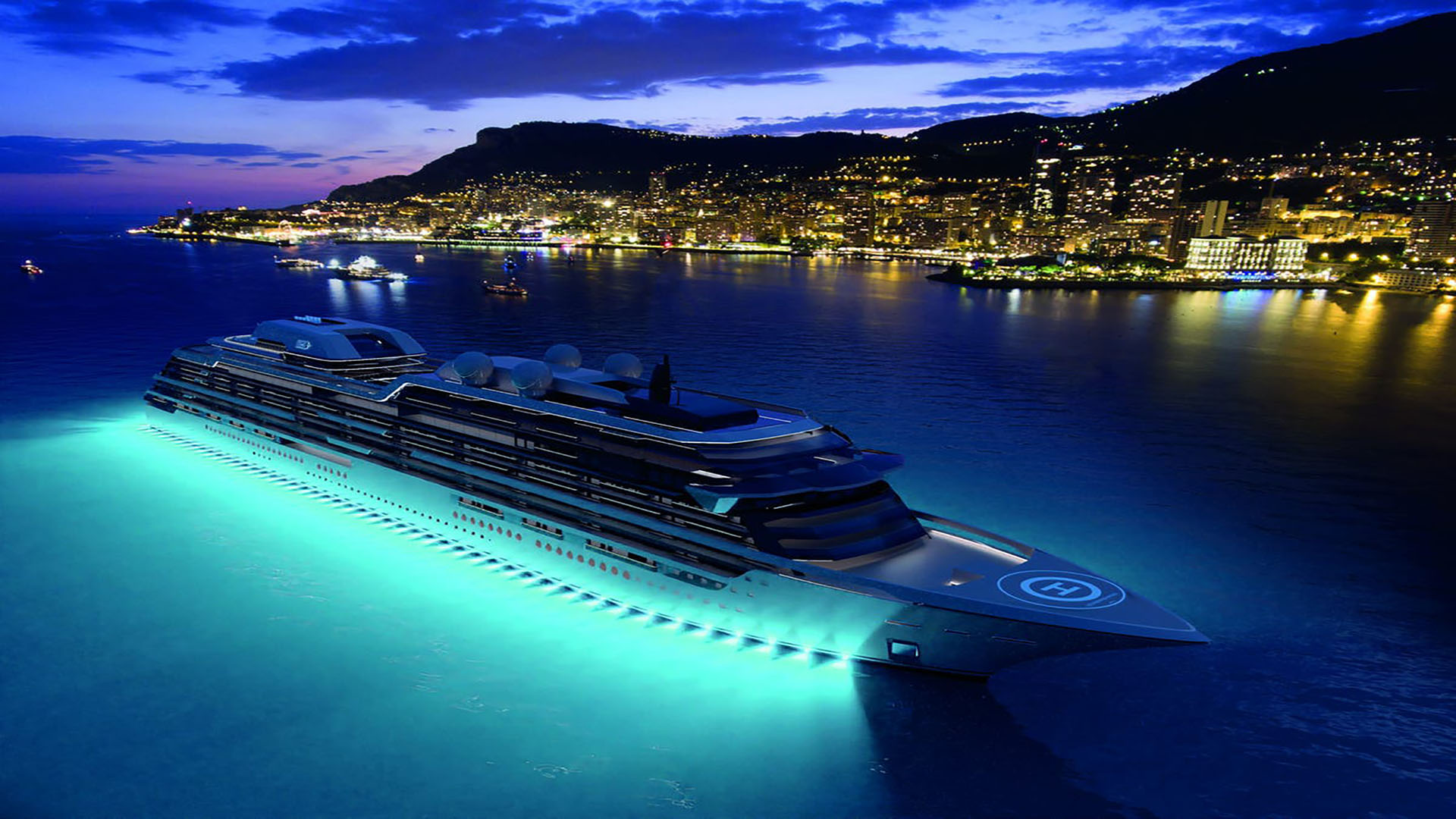 Image: Ocean Residences Development
If you're looking for a truly unique superyacht, you'll want to check out Njord. This impressive vessel is unlike any other on the market, thanks to its stunning design and incredible features. You won't find another yacht like it anywhere else.
Developed by Ocean Residences Development and Meyer Werft, Njord is a luxury superyacht of the grandest proportions. Powered by carbon-neutral fuel, Njord is one of the most environmentally friendly yachts on the market. From the moment you step foot onto Njord, you'll be enveloped in an atmosphere of luxury and refinement. Priced from $8.5M all the way to $70M, Njord offers 117 private residences and features 15 custom-designed floor plans with each residence ranging from 1,500 to 9,000 square feet of space. Set atop private balconies with stunning ocean views, each Njord residence comes complete with integrated smart-home technology, walk-in closets, and ensuite bathrooms.
With a Eurocopter 160 with an onboard hangar, four superyacht limo tenders, two dive and fishing boats, a yacht and sail club, a dive center, and an excursion lounge, Njord offers innovative and cutting-edge amenities that propel this once-in-a-lifetime experience to new heights of never-before-seen luxury and class. Dive into a world of wonder and extraordinary moments with several outdoor terraces, a main pool and sun deck, two outdoor pools, a night club and jazz lounge, a 10,000 bottle wine cellar, The Chenot Spa and Wellness Center, a Chenot Gym and Fitness Center, a concierge hospital, a telescope space observatory, a golf simulator and pro shop, a kids club, a gourmet market, and shops.
Njord is a distinctly exceptional living opportunity that not only provides incredibly unique amenities but also has philanthropic and scientific endeavors. Its specialized features include a wet and dry oceanographic laboratory, high capacity cloud computing system, and multi-beam echo sounders with HD 3D mapping that enable Njord to undertake oceanographic studies that expand the boundaries of science and promote worldwide marine research. This commitment to not only providing buyers a truly magical experience but also doing so in the most sustainable and eco-friendly way possible is what truly sets Njord apart from any other superyacht out there.