Mastering Elegance: A Guide on How to Do Black-Tie Correctly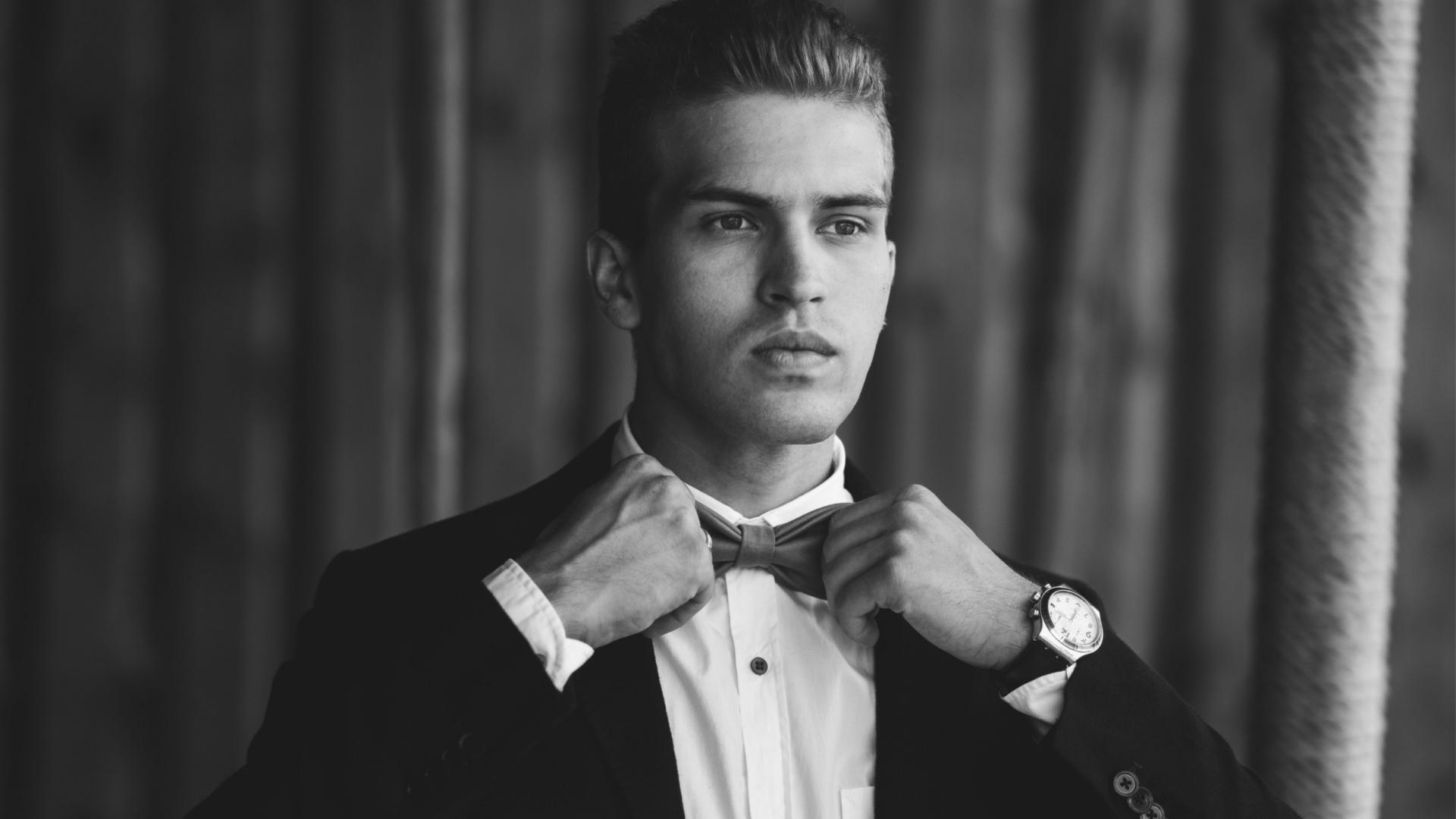 In a world where casual seems to be the norm, there's a certain allure to the timeless elegance of a black-tie affair. Whether it's a glamorous gala, a sophisticated wedding, or an exclusive event, mastering the art of black-tie dressing is a skill every modern individual should possess. So, if you find yourself staring at that formal invitation and wondering how to navigate the sea of sophistication, fear not. We're here to guide you through the intricacies of black-tie attire, ensuring you not only meet but exceed the expectations of the occasion.
Your Knight in Shining Armor
At the heart of black-tie fashion lies the indispensable tuxedo. Think of it as your sartorial knight in shining armor, ready to escort you through the night with unparalleled style. Opt for a classic black, single-breasted jacket with satin peak lapels for a touch of opulence. Double-breasted jackets, while making a comeback, are best reserved for the sartorially adventurous. Ensure your trousers boast a matching satin stripe, providing a cohesive look that exudes sophistication. As for the shirt, stick to the basics: a crisp, white dress shirt with a pleated front and French cuffs. Elevate your ensemble by donning a black silk bow tie, expertly tied to perfection – a self-tie bow tie, of course, for that extra dash of panache.
Small Touches, Big Impact
Invest in a pair of quality black patent leather shoes – a classic choice that effortlessly complements the formal aesthetic. Don't forget to polish them to a mirror-like shine; after all, the devil is in the details. Accessorize with restraint but purpose. A black silk pocket square, neatly folded into a crisp peak, adds a hint of flair without overwhelming your look. Consider classic cufflinks – silver or black tie clips – to complete the ensemble with a touch of personal style.
Graceful Glamour
For the ladies, a black-tie event is the perfect canvas for showcasing timeless elegance. Opt for a floor-length gown in a luxurious fabric – satin, silk, or velvet – and embrace the classic shades of black, navy, or deep burgundy. The aim is to exude glamour without straying into overly flashy territory. Accessorize with tasteful jewelry – a statement necklace or a pair of chandelier earrings can add the perfect touch of sparkle. As for the clutch, choose a small, sophisticated bag that complements your gown. And, of course, let's not forget the power of a well-chosen pair of heels to elevate your entire ensemble – both literally and figuratively.
Confidence and Etiquette
As you step into the realm of black-tie affairs, remember that confidence is your greatest accessory. Hold your head high, maintain eye contact, and exude the poise that comes with knowing you've mastered the art of black-tie dressing. Lastly, impeccable manners are non-negotiable. A firm handshake, polite conversation, and a genuine smile will always be in style. Remember, in the world of black-tie, elegance is not just about what you wear but how you carry yourself.
So, the next time that formal invitation graces your mailbox, embrace the opportunity to showcase your mastery of black-tie sophistication. With the right ensemble and a dash of confidence, you'll not only meet the dress code but leave a lasting impression that embodies timeless elegance.