Marvel-Inspired Fashion Looks: Luxury Suit Edition
With box office revenue upwards of 22 billion US dollars and millions of fans worldwide, the Marvel franchise has entertained and inspired, and done it in a lot of different ways. For many fans, there's more to their favourite heroes than just the action figure, the cosplay suit or the sweet moves they employ on the bad guys. Iron Man, Black Widow, Captain America and the rest represent feelings, values and ideas. They have personalities literally larger-than-life. And so do the luxury suits modelled after them.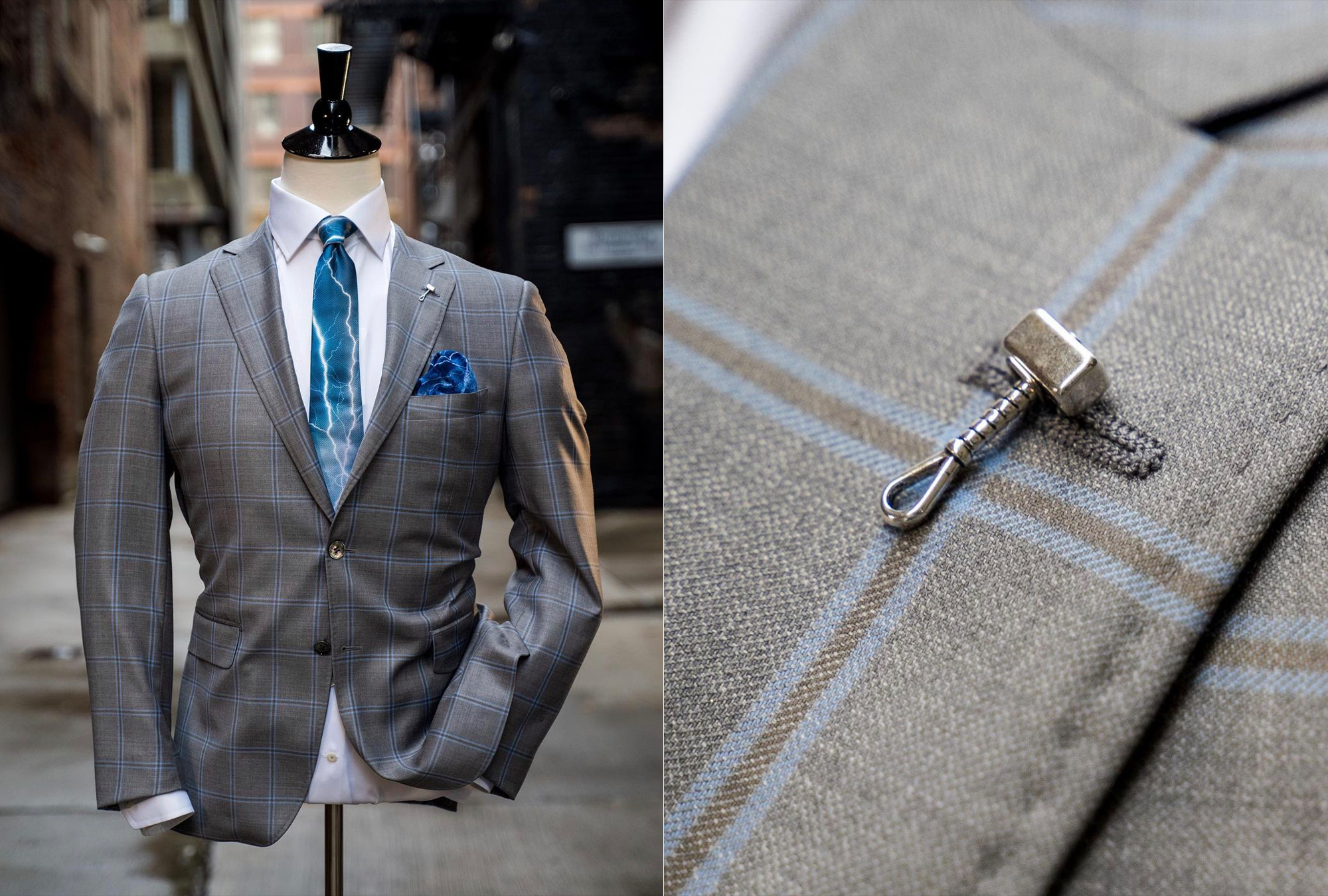 Thor, God of Thunder - The Thor Suit, Hellman Retail Group
We've all seen Thor at his shaggy, paunchy, least fit and least fashionable. Here's a look at the spirit of Thor at his most stylin'. The God of Thunder sends a lightning bolt screaming down this beautifully unique tie, which is set amidst a classy suit that - while being understated - marks the wearer as Prince of Asgard and Protector of Earth.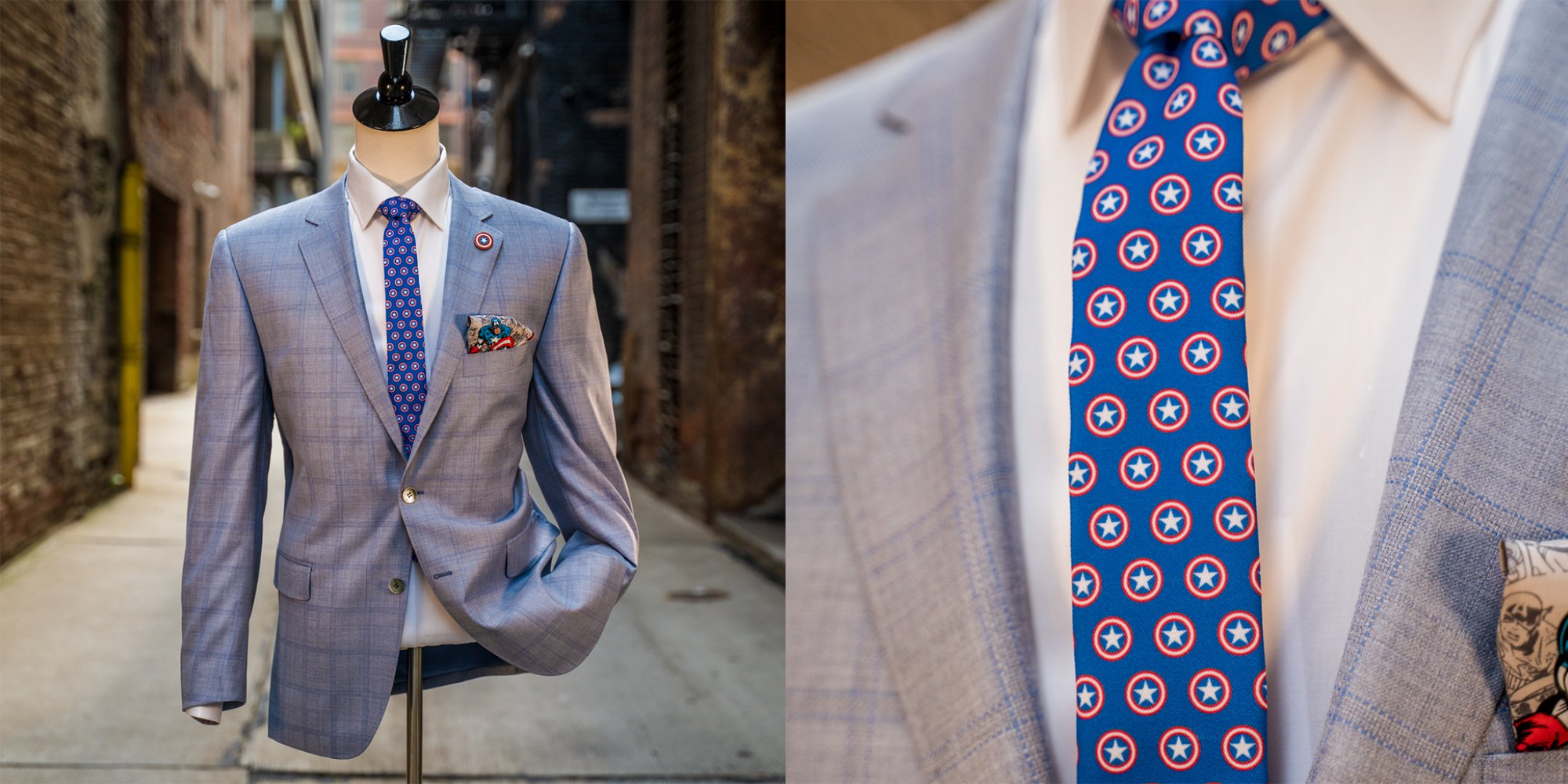 Steve Rogers, Captain America - The Captain Suit, Hellman Retail Group
Who doesn't recognize the shield of the ultimate idealist? Captain America represents the best that America, humankind, and World War II-era super soldier serums have to offer. Just like the dependable Captain, this suit has a clean-cut look. It brooks no guff. It's a beacon for hope. You can volunteer to try it on - but fair warning! You might just end up an untiring sentinel of fashion liberty.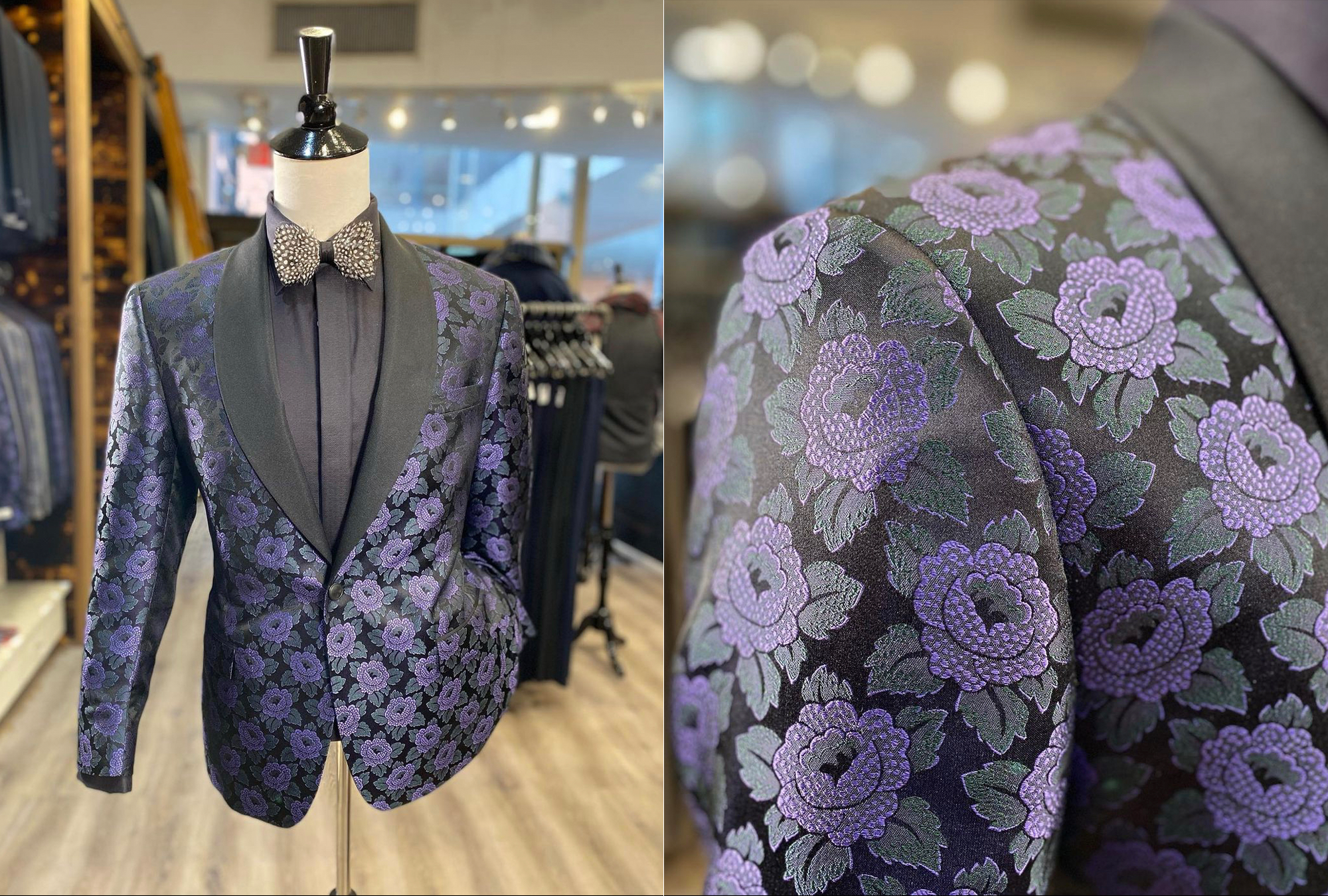 King T'Challa, The Black Panther - The Black Panther Suit, Hellman Retail Group
The Black Panther Suit doesn't play around. There's a sense of ultra-advanced Wakanda technology to this creation - it has an almost holographic-looking floral design and an unusual feather bow tie which perfectly suits a warrior king like T'Challa. And while there are no vibranium claws integrated into this Black Panther suit, we must say - it's still plenty sharp!