3 Magnificent Indian Palaces You Didn't Know About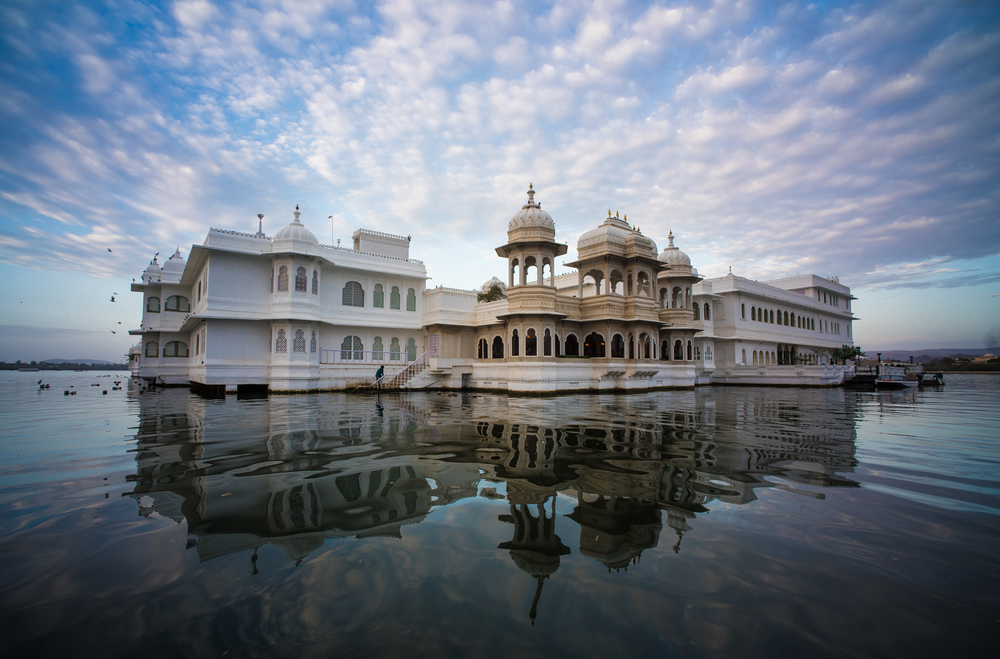 The Taj Lake Palace
Built almost 300 years ago, the Taj Lake palace in the province of Rajasthan is a singular sight. Rising directly from the waters of pristine Lake Pichola, its shining white walls are a testament to the Prince who built them, keen to outdo the glory of his father's own island getaway!
Cinema buffs may recognize parts of the Taj Lake Palace from the classic James Bond film Octopussy.
Perfectly restored and in an incomparable location, the Taj Lake Palace's hotel offers luxury suites, local fine dining, an upscale bar, and pampering worthy of a prince.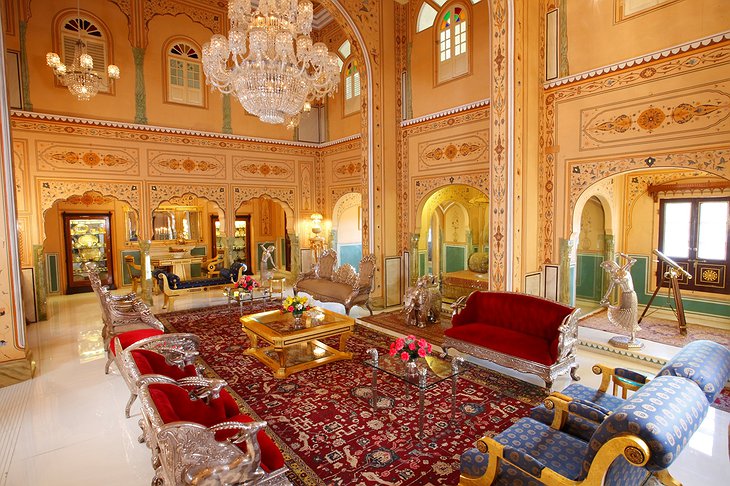 The Raj Palace
Voted Best Heritage Hotel in India and voted leading heritage hotel in the world seven times over, The Raj Palace is the jewel in the crown of Jaipur.
Tucked behind fortified walls, the Raj palace is the "Pink City" of Jaipur's former royal residence, dating back to 1727. Truly stunning, the site has been meticulously restored and immaculately appointed to serve modern sensibilities.
"Museum Suites" are a signature of the hotel, meaning that each room is simultaneously a private museum and a luxurious retreat.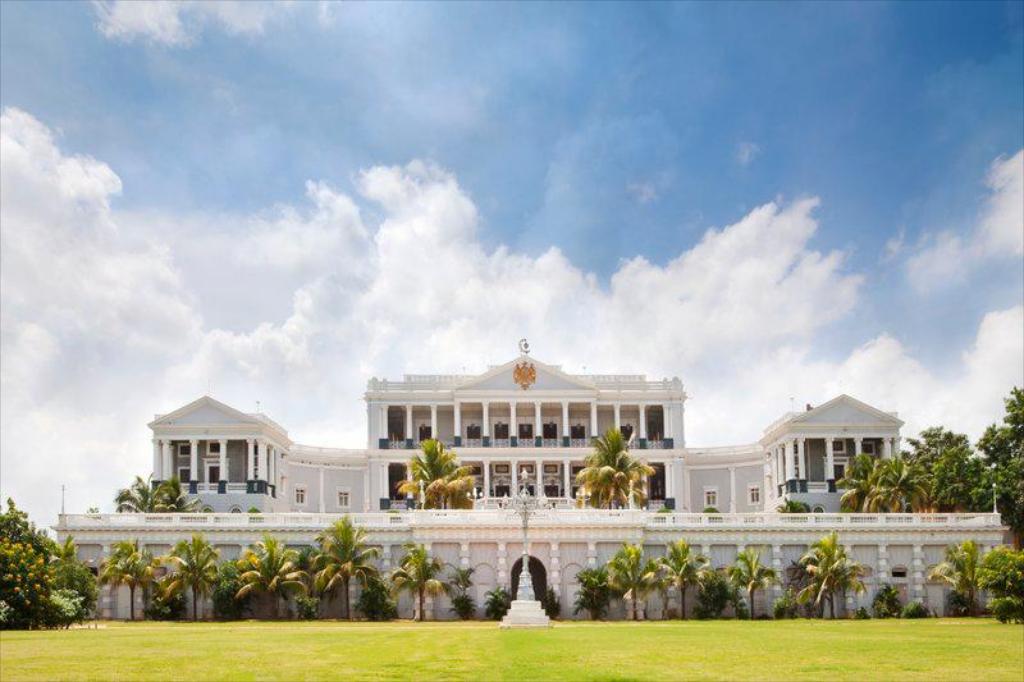 Taj Falaknuma Palace
You'll find this palace's ornate edifice 2,000 feet above the city of Hyderabad, the "City of Pearls", set amidst the clouds and apart from the hustle and bustle of the outside world
The intricately resplendent Taj Falaknuma Palace reflects its builder, the Nizam, rumoured to have been the richest man in the world. You arrive at its gates in horse-drawn carriages, treated with all the pomp and grandeur of royalty.
The marble palace houses a five star hotel, complete with a haute gastronomy restaurant and endless terraces on which to swim, play, sip tea, and feel yourself become rejuvenated.