A Terayacht Set to Break Records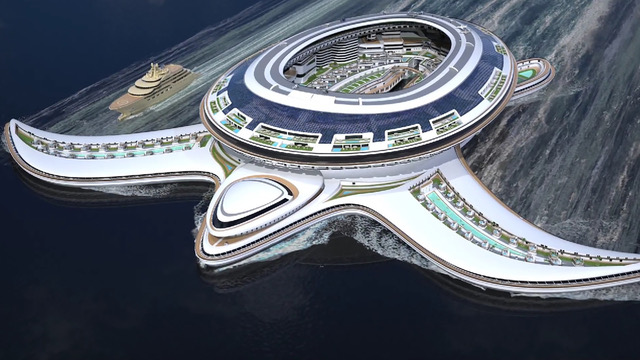 Photo credit: Lazzarini
2022 was full of surprises, but none of them were quite as big as a turtle-shaped yacht with mammoth proportions! Even more remarkable is that this terayacht, Pangeos, is being referred to as a 'floating city'. With its stretching flippers, the incredibly surprising vessel was completely designed by the highly praised firm Lazzarini Design Studio. It's truly befitting of its name - in reference to Pangea, the original supercontinent.
This monumental ship is quite an ambitious project, and we can only imagine what it will be like when/if complete. Imagine being a passenger on board the Pangeos, with 60,000 other guests living in luxurious hotels and condos, watching films in the theater, shopping for exotic treasures in its centers, or listening to the sounds of birds chirping among its parks. What's more remarkable is that this wonderful experience could start at any port since there won't be a specific itinerary! All thanks to the ship and aircraft ports on board that let guests visit even when Pangeos isn't docked near land.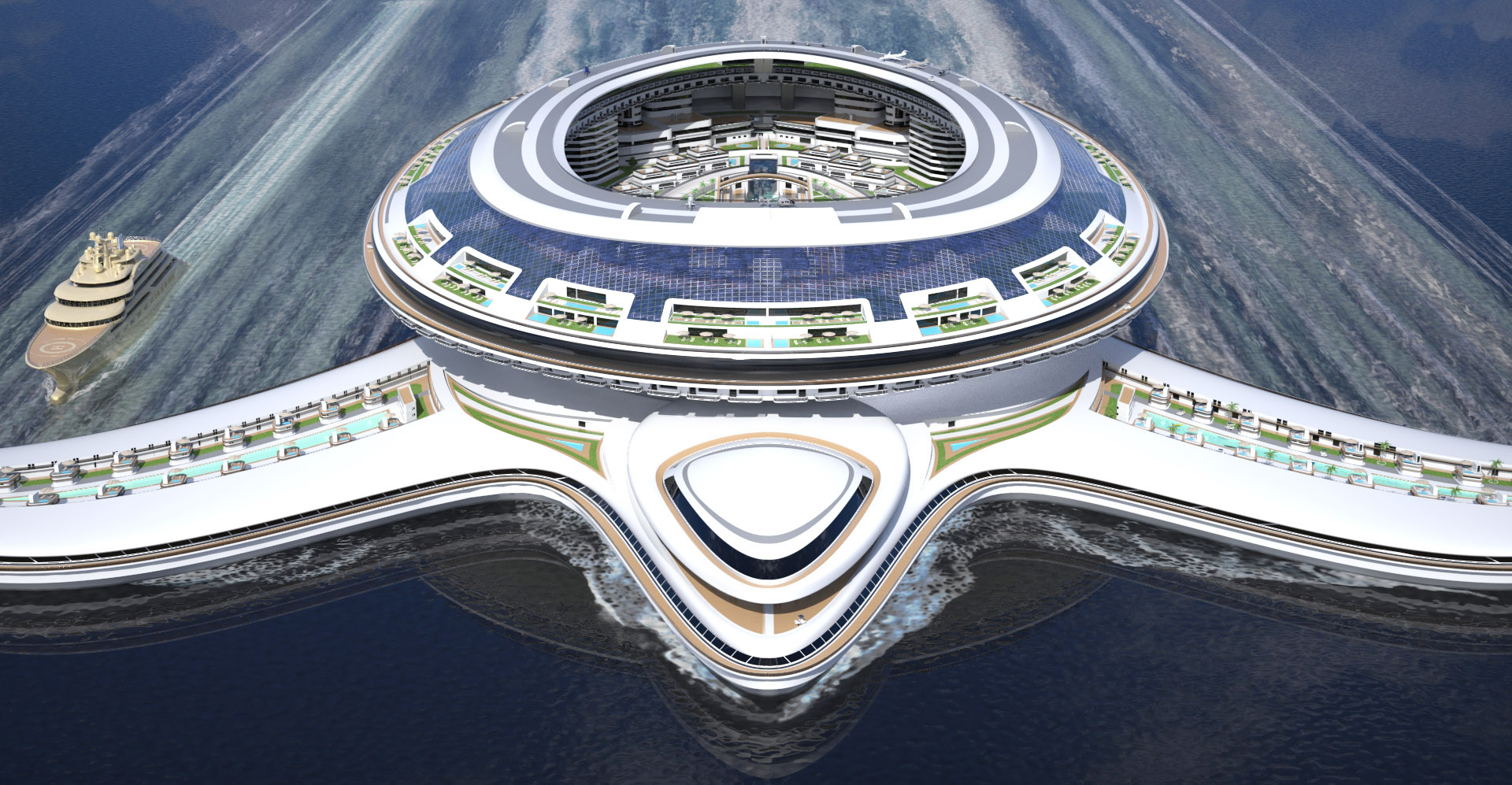 If the ship ever ends up getting built, it would be the largest floating structure the world has ever seen, stretching an incredible 1,800 feet and measuring a whopping 2,000 feet wide. To make this appear on the big blue horizon though will require a lot of prep work first - namely finding a spot suitable for construction. For that, we must thank Pangeos and their vision of creating a "terashipyard" to accompany the terayacht with dimensions of 200 miles long by 180 miles wide; enough to fit this monster in. Lazzarini has already suggested along the coast of Saudi Arabia would prove to be ideal location-wise - leaving us all wondering what this vessel could potentially become.
Lazzarini has gone above and beyond with their most recent boat design featuring flippers, which are far from the traditional V shape of standard boats. These unique flippers allow the boat to capture kinetic energy from the waves, and this in turn enables it to cruise perpetually without any emissions. Charging will be made easy with solar panels built into its rooftop area, as well as electric engines.
With an expected cost of a staggering $8 billion and an estimated eight-year construction time, this ambitious project from Lazzarini will certainly be no small feat, but the company has managed to come up with an innovative approach to make it all possible. Offering something called "Unreal Estate," those who are interested in experiencing the joys of owning a yacht can buy virtual boarding tickets, hotel rooms, and even houses for a metaverse version of the yacht, which could be ready in just two years.