6 of the Most Expensive Homes Sold in 2022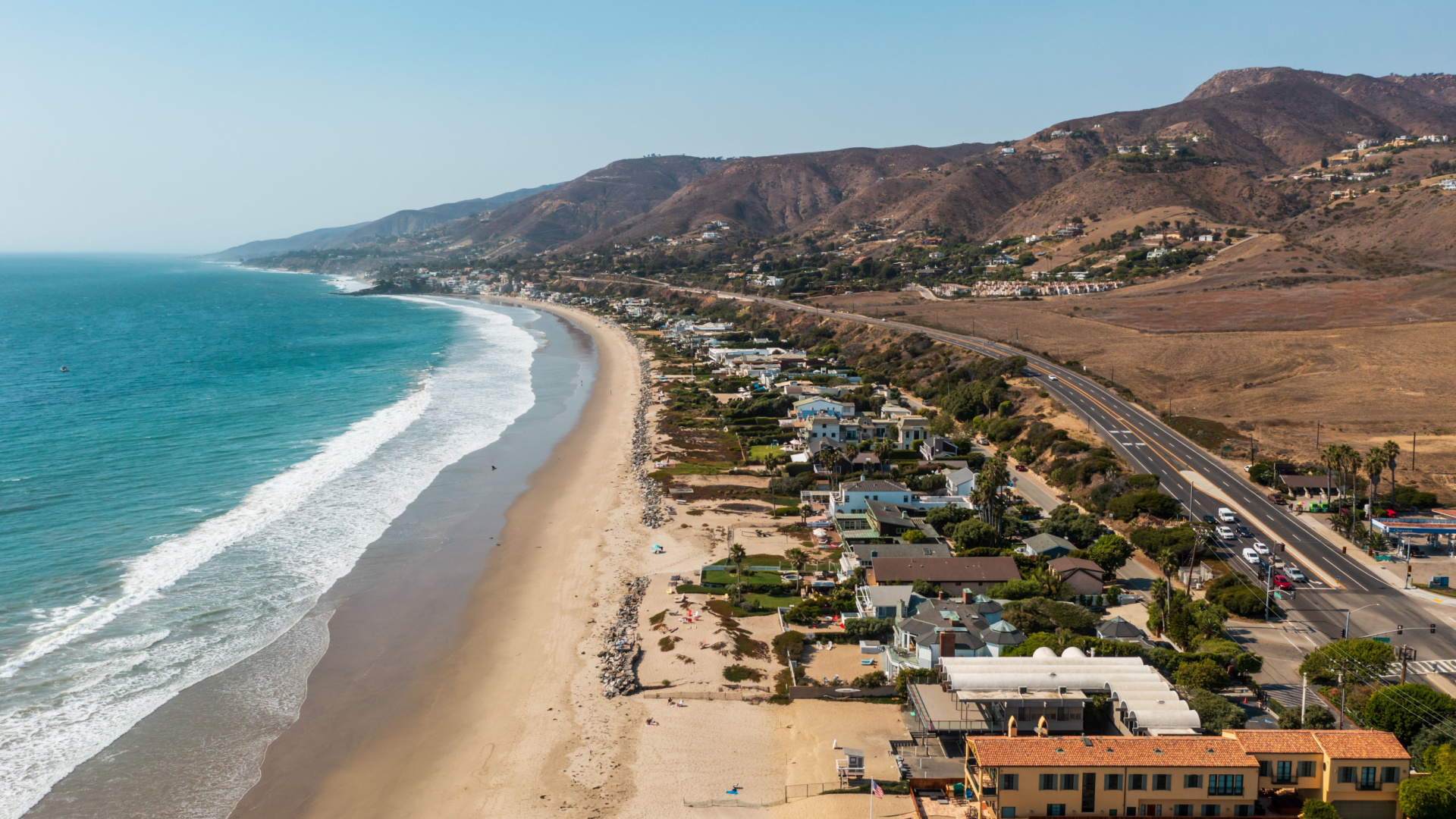 2022 was a record-breaking year in the real estate market, with homes selling for prices never seen before. From newly constructed mansions to lavish townhouses and villas, it seems everyone wanted a piece of the most luxurious properties on the market. If you're curious as to what are some of the biggest deals that have closed this year, then keep reading!
Byron Allen is the latest celeb to splurge on a major property, purchasing the approximately 11,000-square-foot Mediterranean-style mansion of self-storage billionaire Tammy Hughes, for an astounding $100 million. Sitting atop a majestic 3.5-acre promontory overlooking the ocean, the gorgeous home originally priced at $127.5 million comes complete with a uniquely designed path that leads directly to the beach—talk about having your own gateway to paradise!
2022 definitely capped off with a bang when Drake decided to treat himself and purchase Robbie Williams' massive estate. Not only does the property boast 10 bedrooms, 18 bathrooms, and 24,260 square feet of total land space, but it also has mind-boggling views of the Los Angeles skyline from its lush bluff position. As if that isn't enough, there's also a separate staff wing and a guesthouse for hosting visitors. It's only natural to be in awe of such grandeur!
Each year, Ken Griffin gifts us with an incredible real estate transaction, and this year was no different. With a purchase price of $150 million, we saw the multi-billionaire set another record - the highest-priced residential purchase on record for Miami-Dade county. Talk about an extravagant present! The four-acre waterfront Coconut Grove estate was previously owned by Adrienne Arsht, a well-known Miami philanthropist. This latest acquisition is just another feat in Griffin's illustrious career of buying up some of the most impressive pieces of real estate.
The story of Paul Allen's luxurious NYC co-ops being sold in a single transaction is one that might usually come with small details and fanfare. After all, the properties were located in a historic building crafted by the renowned early 1900s' designer James E. Carpenter, and the anonymous buyer had to part ways with an eye-watering price tag of $101 million! It is cases like these that prove how New York City remains an irresistibly desirable location for property and investment. Sitting among this luxurious real estate market stands a reminder of the bright characters who have helped build it, leaving behind stories such as this one.
Just four days until Christmas, and Redfin has marked the Malibu estate owned by tech entrepreneur Max Palevsky as sold. What a place! The Hollywood Hills-style property sits atop a bluff overlooking its own private beach - complete with a winding path - and it doesn't stop there. It's huge, with eight bedrooms, 11 bathrooms, and a sprawling 16,000+ square feet of all the magnificent extras anyone could want - from a movie theater to a miniature golf course, tennis court, and an infinity pool. Even after such impressive amenities the buyers are still unknown and wrapped in mystery; when it was first listed back in October it had come with an eye-popping $110 million price tag.
Ronald O. Perelman's 2020 sale of millions of dollars worth of artwork was obviously a desperate attempt to pay off his debtors but what really shook the media is when he sold his 11,435-square-foot beachfront estate in the Hamptons for $84.5 million in January this year. That's a significant 66% reduction from his original asking price of $115 million! Though it's not clear who the unknown buyer is, what does remain clear is that Perelman had to take some heavy losses in order to keep himself afloat during these tough times.