4 Hospitality Leaders Entering the Luxury Yacht Scene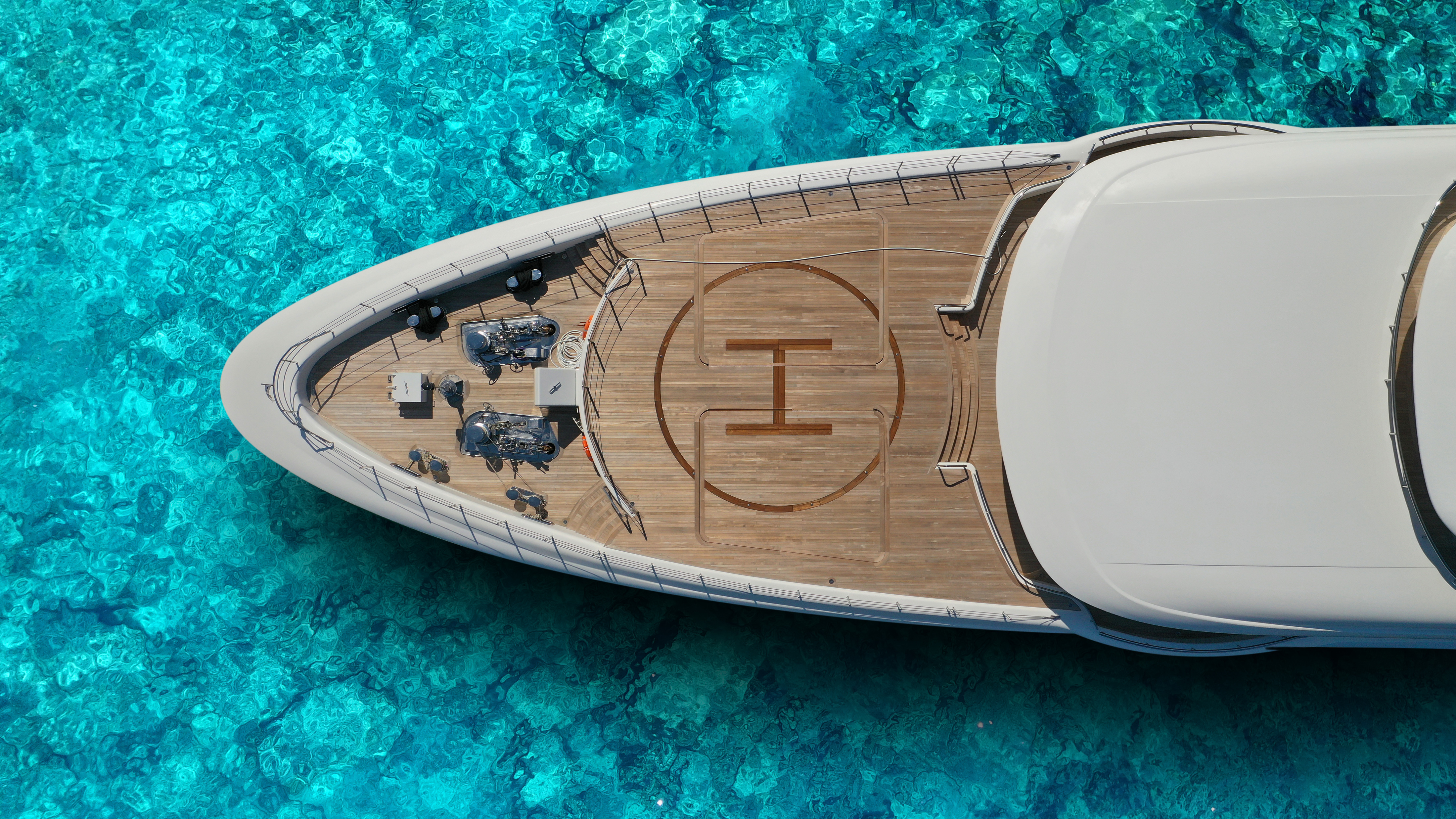 The beauty of the luxury yacht lifestyle never fails to amaze. Whether exploring crystal-clear waters, dining on sumptuous food and drinks, or simply taking in some stunning views—there is something special about being out at sea that can't be found anywhere else. And now, four prominent hospitality leaders are making waves in this glamorous world with their cutting-edge vision and fresh approaches to entertaining aboard a yacht. In this blog post, we'll explore how these pioneers are entering the scene and why they so strongly embody the essence of true modern sophistication.
The Ritz-Carlton
The Ritz-Carlton Yacht Collection stormed onto the cruising scene in October 2022 with the launch of its first ship, the Evrima. Packed with lavish features and fancy amenities, this ship is a real hit with travelers who crave high-end experiences. With voyages that last from five to 13 nights, the Evrima covers a lot of ground, making stops at ports all over Europe, the US, and Central and South America. With 149 swanky suites that accommodate almost 300 guests, there's plenty of room for everyone to stretch out and enjoy the ride. And speaking of enjoying, guests can do just that by taking advantage of the onboard spa, infinity pools, personal trainers, and even a marina with access to the ocean. The dining options are also top-notch, featuring restaurants like S. E. A, designed by Sven Elverfeld, the head chef of Ritz-Carlton's three-Michelin-starred restaurant, Aqua, in Germany. It's pretty clear that The Ritz-Carlton Yacht Collection has raised the bar for luxury cruising, and we're here for it.
Four Seasons Hotels and Resorts
Four Seasons Hotels and Resorts is getting ready to show off its newest venture - a 679ft luxury cruise ship. This huge vessel will feature an impressive 95 incredible suites - each one carefully decked out with tall ceilings and terraces. Some particularly lucky ones even get their own private spas and pools. It all comes at a hefty price though, with the suites costing around $4.2 million each to make! The design is being handled by Fincantieri shipbuilding, who have some impressive credentials when it comes to cruise ships - they've built vessels for Disney, Carnival, and Norwegian to name a few. It looks like Four Seasons will be sailing off in style once this project is finished!
Aman Resorts
You may think that luxury yachts can't get any more extravagant, but Aman Resorts is looking to change that. By teaming up with Cruise Saudi and Sinot Yacht Architecture and Design, they are on the path to creating something truly remarkable. Known already for their absolute excellence in hotels located in some of the world's most revered locations, we can only begin to imagine what the spectacular 600ft ship 'Project Sama' will look like when it's completed. Amen hasn't given us full details yet, but we can be sure this ambitious project is going to be unlike anything we've seen before!
Orient Express
Orient Express' recently-announced plan to build Silenseas, a luxury cruise ship that'll set sail in 2026, is making waves among high-end travelers. Not only does the 720ft long vessel feature deluxe amenities like two swimming pools, two restaurants, and a speakeasy bar - it also has unique accommodations such as a 15,000 sq ft suite with a whopping 5,700 sq ft terrace. It begs the question – why settle for ordinary when you can experience extraordinary?