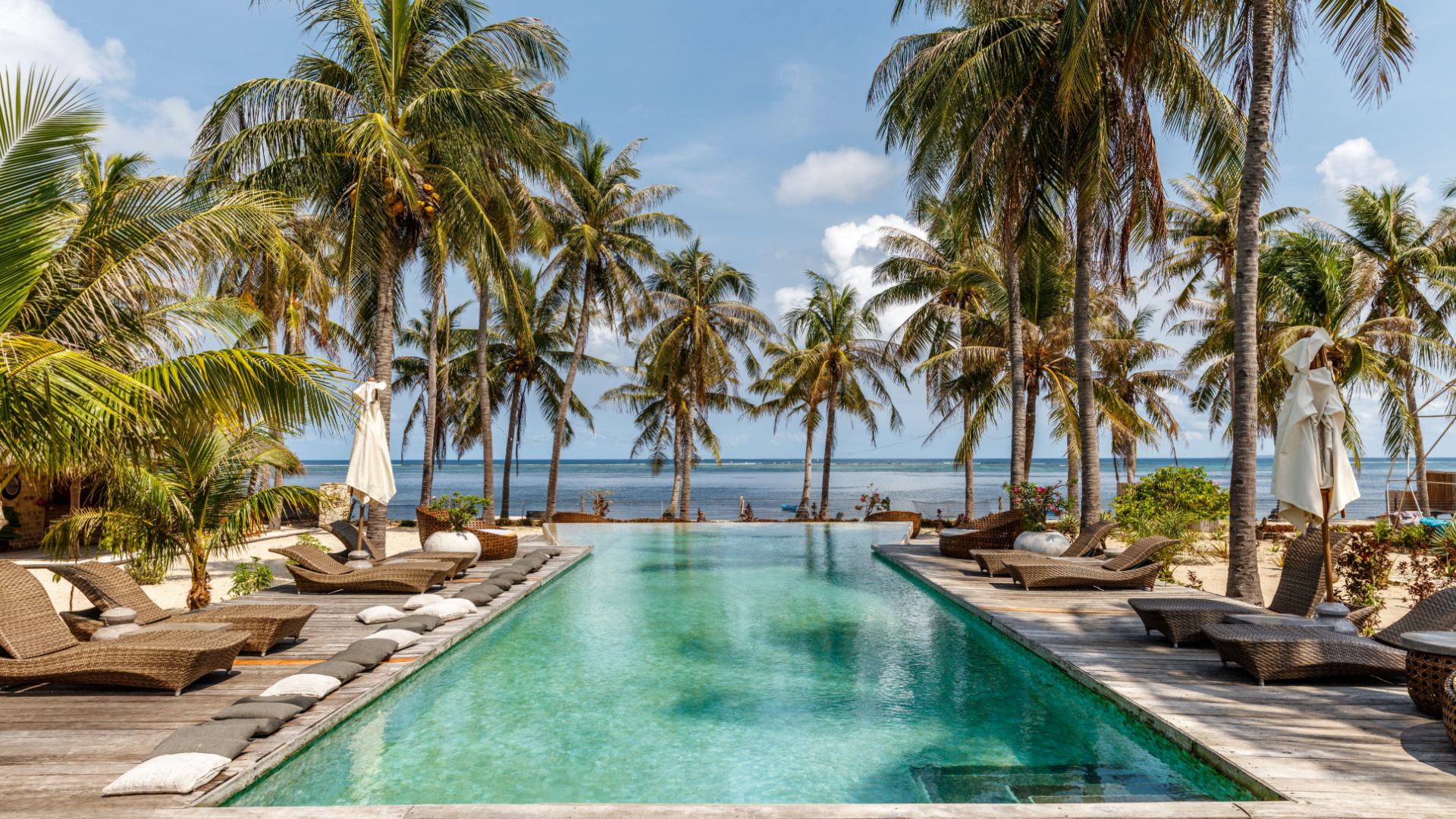 From exploring vast acres of land in Sri Lanka to experiencing the eco-friendly haven of the Bahamas, these stunning estates surpass all expectations. Join us as we delve into the wonders of these must-visit villas in this blog.
Ani Private Villa Resorts, Sri Lanka
Experience Ani Private Resorts in Dikwella, Sri Lanka. This stunning property spans 5 acres of pristine beach and lush green surroundings. With 15 luxurious suites across two villas, you'll be treated like royalty in exquisite architectural marvels. Whether rented together or separately, Ani Private Resorts offers amenities for all ages, including a world-class spa with Asian-inspired treatments for relaxation and a dedicated pool with waterslides for children. Engage in exciting activities like whale and dolphin watching, surfing, or dance classes. This magical kingdom is also the perfect venue for special events like weddings and birthdays. Escape to Ani Private Resorts and indulge in unparalleled luxury and rejuvenation.
Casa Tres Soles, México
Discover Casa Tres Soles in Mexico, a pristine cliffside retreat overlooking the endless ocean. Immerse yourself in peace and tranquility as traditional Mexican architecture enhances the entire experience. Adorned with exquisite Mexican designs featuring vibrant colors, rich textures, and masterful craftsmanship, the villa is a sight to behold. Boasting nine bedrooms and twelve bathrooms, it's perfect for family or work gatherings, providing ample space for everyone. Indulge in the endless amenities, including a cinema, infinity pool, and access to the renowned Jack Nicklaus golf course. With a dedicated team of staff, including a private chef, housekeeping, and butler, your every need will be catered to within moments. Whether you seek sun-soaked relaxation on the beach or an unforgettable round of golf, Casa Tres Soles is your idyllic paradise.
Over Yonder Cay Resort, Bahamas
Escape to Over Yonder Cay, an exclusive luxury resort in the Bahamas. Surrounded by crystal-clear turquoise waters and tropical weather, this blissful sanctuary offers a peaceful retreat from everyday life. Divided into four unique villas, including the Meridian House, West Sands, East Cove, and South Point, this paradise accommodates up to thirty guests. The sleek, all-white architecture and meticulously designed interior and exterior create an unmatched beauty at every turn. Enjoy a wide range of amenities, from adventurous snorkeling and diving around mesmerizing coral reefs to state-of-the-art spa facilities for ultimate relaxation. The beach club with a pool and bar, along with the watersports cabana, caters to your entertainment needs. Embracing sustainability, the resort is powered by three wind turbines and a 1.5-acre solar field. Over Yonder Cay isn't just a resort; it's an invitation to experience true serenity. Discover this hidden gem and immerse yourself in unparalleled beauty.