3 Asian-Inspired Cocktails You Can Make in Your Own Kitchen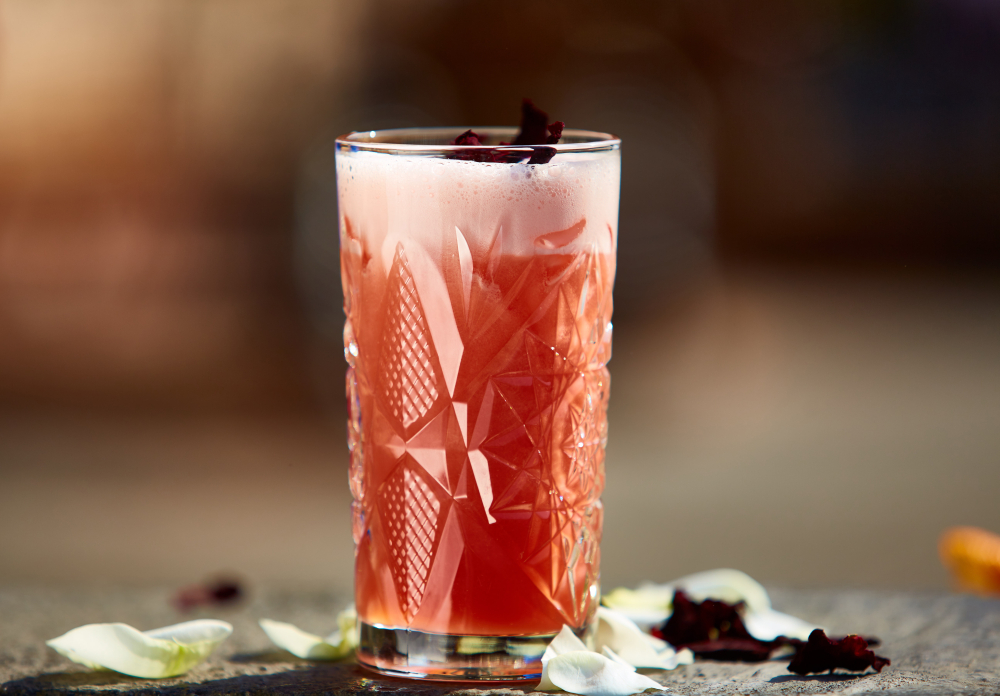 Singapore Sling
This take on the classic Gin Sling, a single-serving punch, was invented around a century ago by Ngiam Tong Boon, the bartender of the Raffles hotel, Singapore. It can be hard to get it just right - as no two Singapore Sling recipes are quite the same!
You may be familiar with the Singapore Sling as a saccharine premix which tastes like fruit punch, but that form of the cocktail was dreamed up for tourists in the 1980s. A true Singapore Sling is nuanced, rich in ingredients, tasting both fruity and herbal.
Ingredients:
¾ ounce gin

¼ ounce Grand Marnier

¼ ounce Benedictine

¼ ounce Heering cherry liqueur

1 ounce pineapple juice

½ ounce lime juice, fresh squeezed

1 dash Angostura bitters

Club soda, chilled, to top

Garnish: cherry

Garnish: orange slice
Steps:
Into a shaker, add gin, cherry liqueur, Benedictine, lime juice, bitters, pineapple juice and ice. Shake until quite chilled.

Over fresh ice, strain mixture into a highball glass. Top with club soda.

Garnish with the cherry and orange slice.

Place mango in a blender or food processor.

Add the water, lime juice and sugar.

Blend well until it's a smooth purée.

8 ounces vodka

4 ounces dry vermouth

1 cup ice

2 mangoes/2 cups frozen mango cubes

⅓ cup water

1 teaspoon lime juice

3 teaspoons sugar

Thai Mango Martini

Something truly exquisite takes a little extra effort: to make a perfect Thai Mango Martini, blend fresh mangoes instead of using packaged juice. This drink is a perfectly summery treat, an injection of fruit with a lively natural taste.

Ingredients:

Mango Puree:

Martinis:

Steps:

Mango Puree:

Martinis:

Create mangoo purée and leave in the blender.

Add vodka, vermouth and a handful of ice.

Blend until smooth.

1 ½ ounces sake

½ ounce cranberry juice

½ ounce Cointreau

Splash fresh lime juice

2 dashes orange bitters

Cherry Blossom-tini

Sake is the key to this delicate, summer-y cocktail which smacks of cranberry! It's a twist on the cosmo created specially for Gekkeikan Sake, perfect for accompanying dinner - especially if teriyaki is on the menu!

Ingredients:

Steps:

In an ice-filled cocktail shaker, pour the sake, orange liqueur, lime juice, and cranberry juice

Shake.

Strain into a chilled cocktail glass.