Six Hotel Pools That Are As Beautiful As Paradise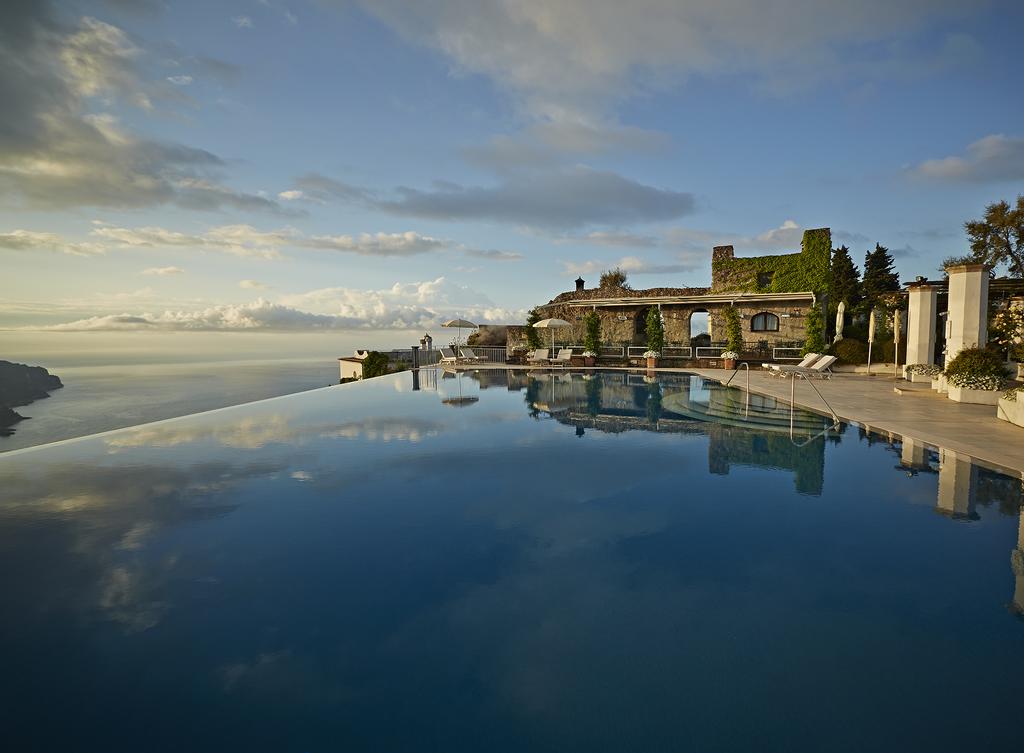 Belmond Hotel Caruso Italy.
A former 17th-century palace, The Belmond Hotel Caruso is set on a cliff edge, 1,000 ft. above sea level—your private lookout point over the gorgeous Amalfi Coast. The hotel pool is the highest point above the town of Ravello, offering unobstructed views of both sky and sea. The concierge brings you reading material, appetizers and refreshments to cap off the indulgent experience.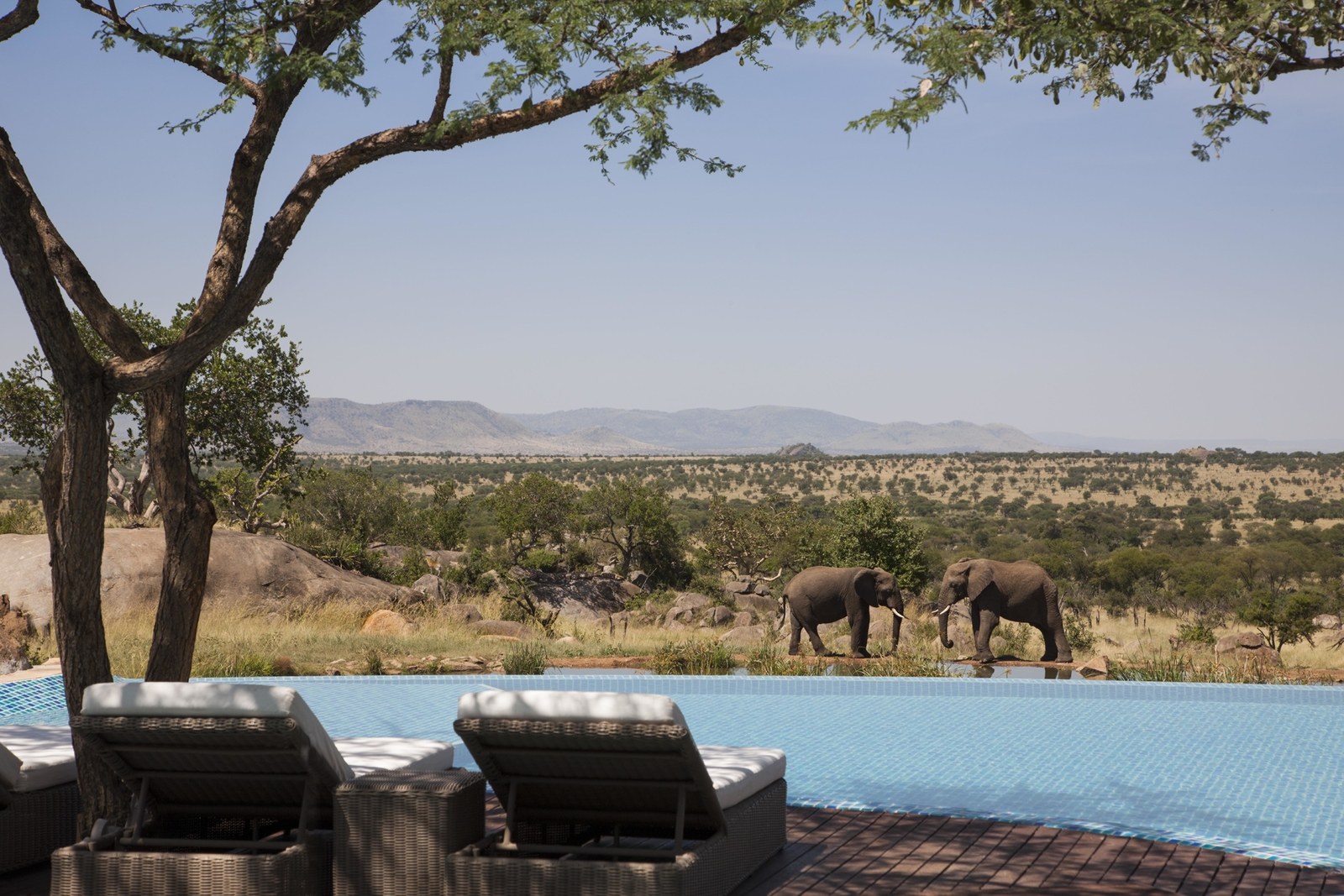 Four Seasons Safari Lodge Serengeti Tanzania.
The Four Seasons Safari Lodge Serengeti is located in the heart of Tanzania's 14, 763 sq. km. Serengeti National Park: the world's best-known wildlife sanctuary and a UNESCO World Heritage Site. Its free-form infinity pool overlooks the watering hole and Serengeti plans. With sunbeds and bar service, it's the perfect place from which to watch the sunset and admire the beauty of wild animals in their natural setting.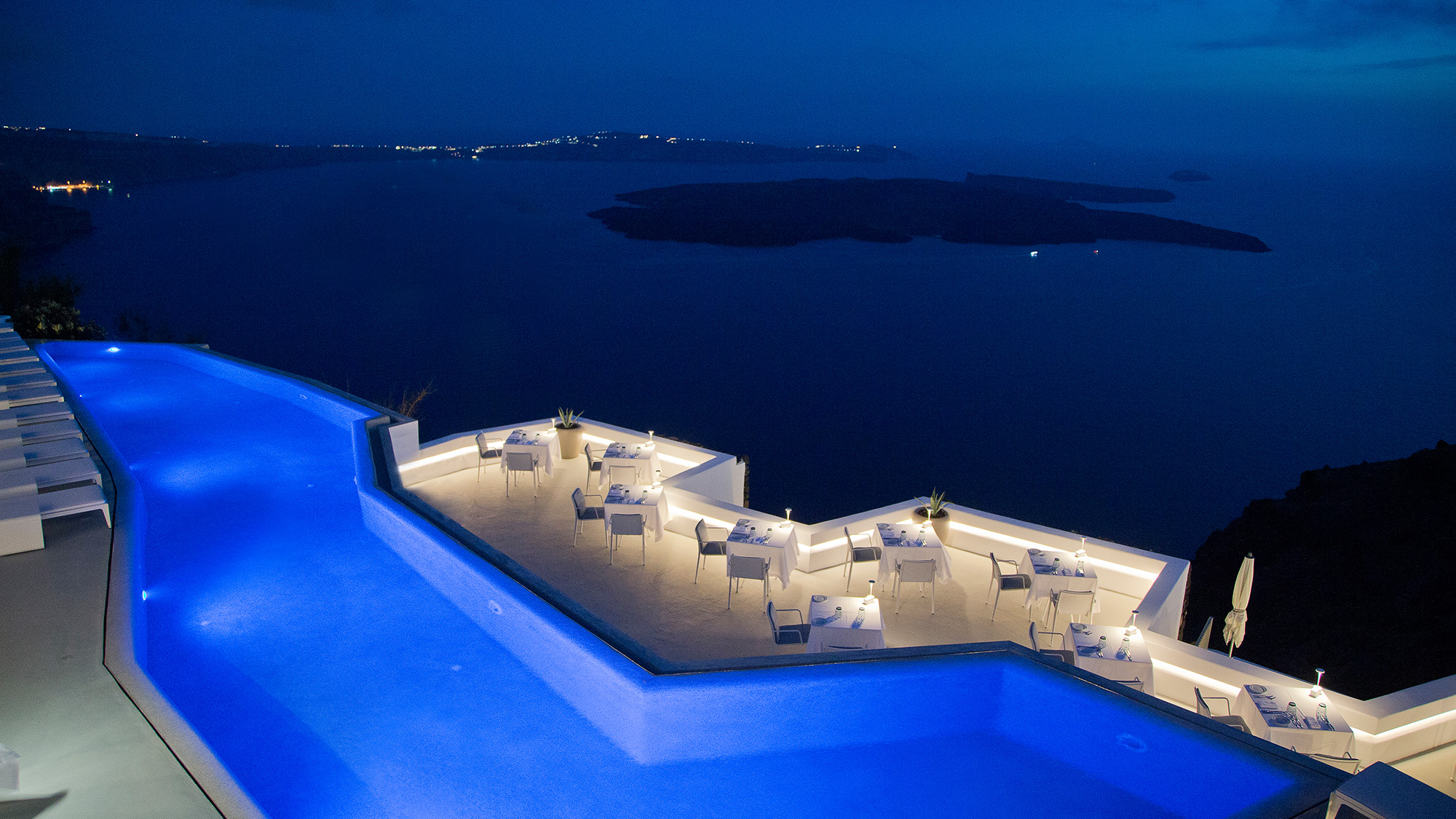 Grace Hotel, Santorini, Auberge Resorts Collection Greece.
The Grace Hotel is a cliff-top retreat in Santorini, overlooking the Aegean Sea. Its 22-meter infinity pool—the largest in Imerovigli—is surrounded by multicoloured cliffs and accentuated by plush chaise loungers and a poolside bar that offers around-the-clock cocktail and dining service—the Grace Hotel's pool is the complete experience. Here, you can witness Santorini's stunning Caldera as never before.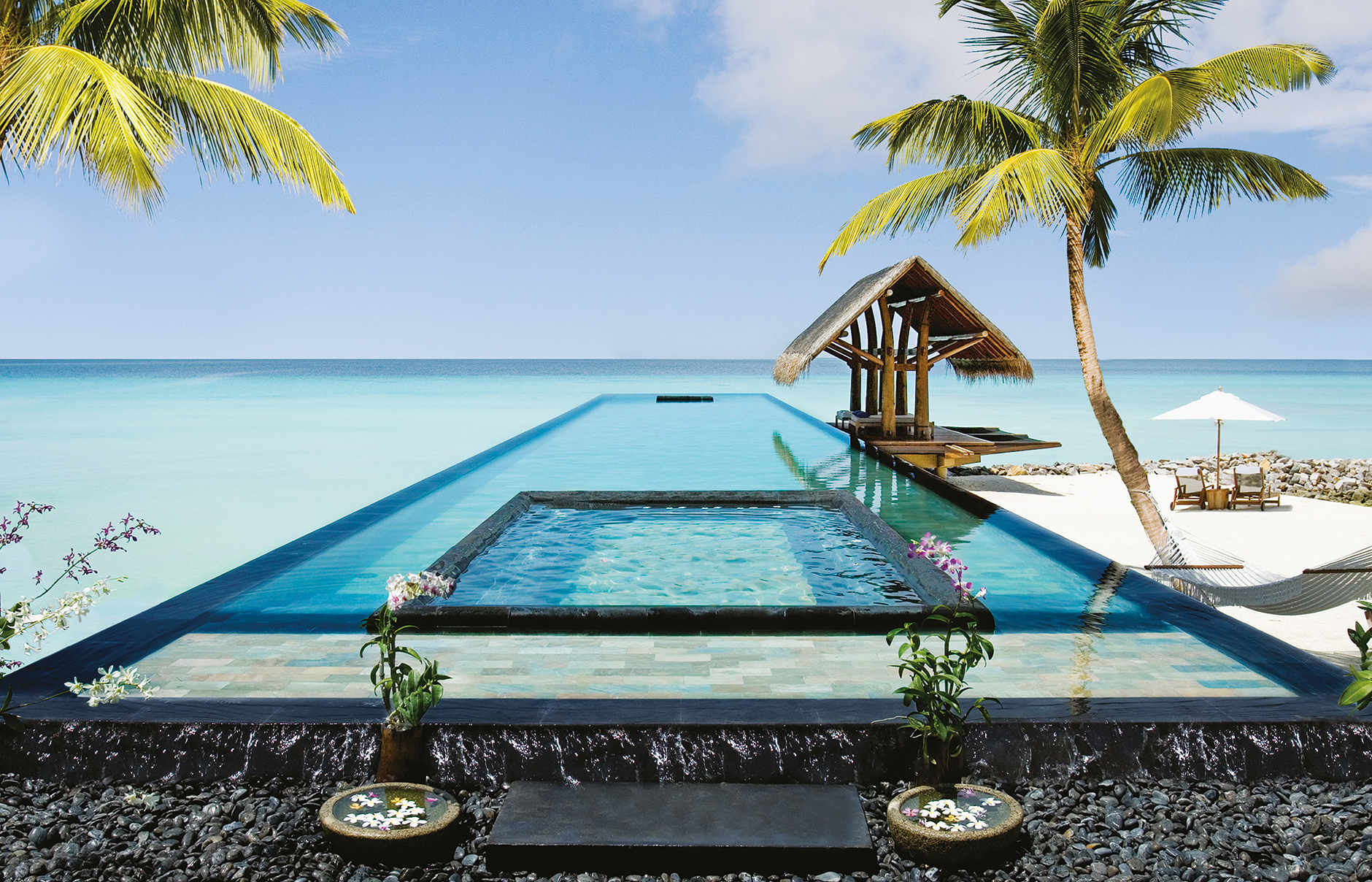 One&Only Reeth Rah Maldives.
The Reeth Rah is located on a private island that has an astounding 12 beaches. Apart from that, the hotel also boasts three stunning swimming pools, each with their own tropical setting and unique features: a family-friendly infinity pool with miniature hammocks, a KidsOnly pool with slides, and the iconic, adult only, 30 metre Lap Pool that stretches out into the lagoon and features a built-in jacuzzi and carved stone lounge bed.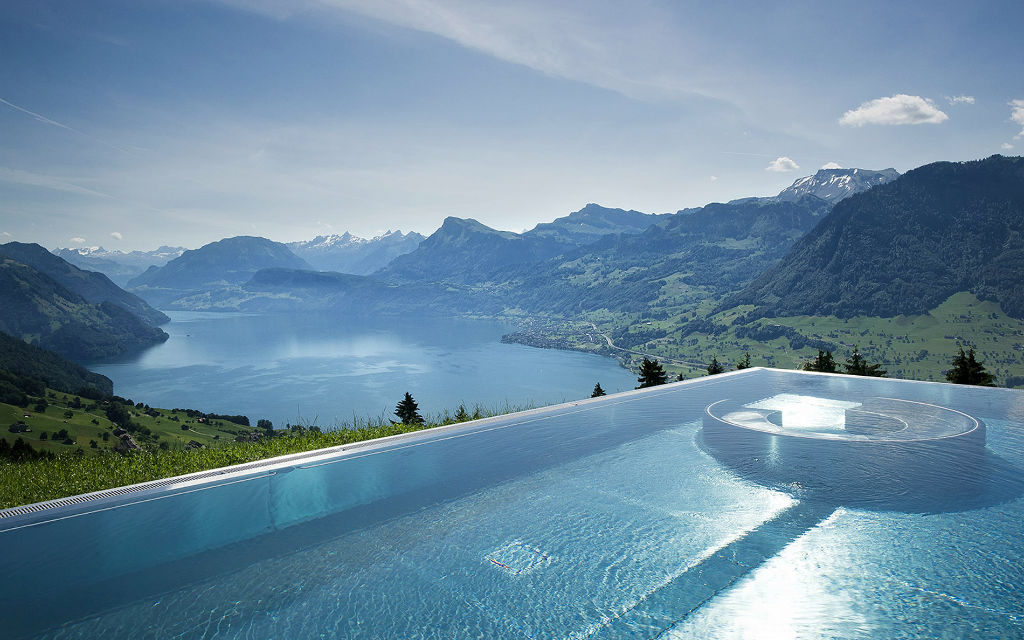 The Cambrian Switzerland.
The Cambrian is situated amid the pristine Swiss Alps, offering stunning mountain views in every direction. Its pool ranked #1 on TripAdvisor's list, "TripAdvisor 10 Amazing Hotel Pool", and the Times included the Cambrian in its list of Top 10 Outdoor Pools with amazing views worldwide—and looking out onto snow-capped mountains and a tree-lined valley, it's comes as no surprise.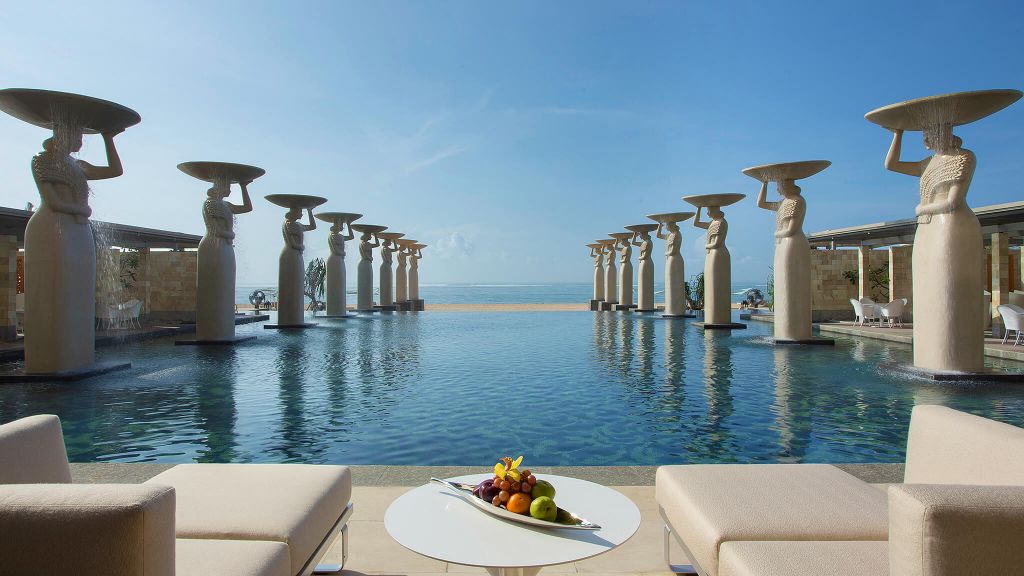 The Mulia – Nusa Dua Bali.
The Mulia is an award-winning, luxury beachfront hotel set along a 1-kilometre stretch of white sand beach. It's Oasis Pool is equally as iconic: oceanfront, it is Bali's longest infinity pool by the beach. Spend your days and nights in its turquoise waters, or relax in the exclusive poolside cabanas overlooking the beach. The Mulia also has five other swimming pools that are equally as luxurious.