Luxury Airline Cabins That Feel Like Hotel Suites
Singapore Airlines
In collaboration with BMW Designworks, Singapore Airlines have created a first-class cabin designed to create an ambiance of luxury, increasing storage space, privacy and wrapping the passenger in a visual and acoustic cocoon of quiet. Singapore Airlines also partners with Michelin-starred chefs Alfred Portal and Suzanne Goin to create sensory dining experiences for the highest palates. Everything has been considered and no expense has been spared here.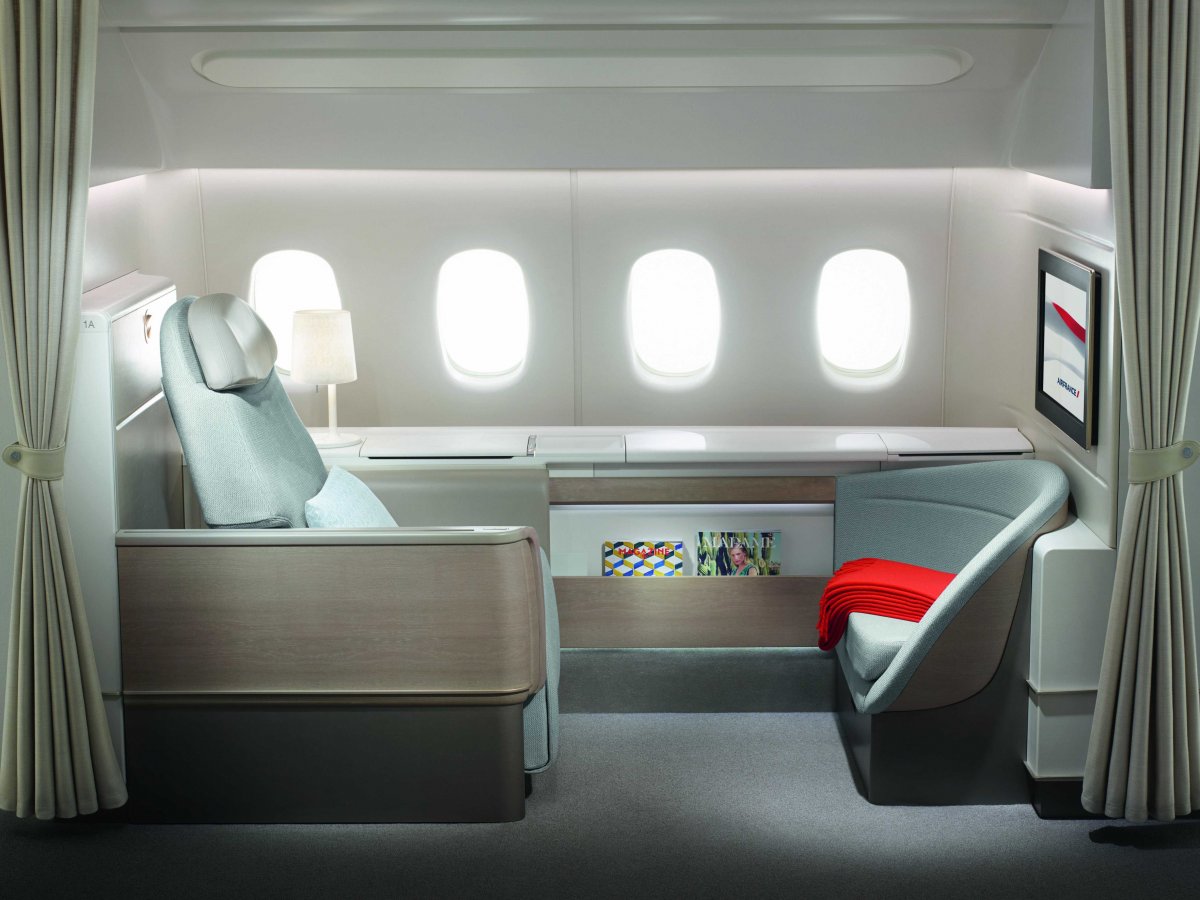 Air France
Air France's La Première Cabin has been designed with elegant refrain. In your seat, you can withdraw into the serenity of luxury with sound-absorbing curtains that can be drawn to close you off in your own world. Wrapped in leather and suede, the seat is accessorized with a lamp and ottoman; the ergonomic seat reclines into a memory-foam cushion bed complete with a duvet and down pillows.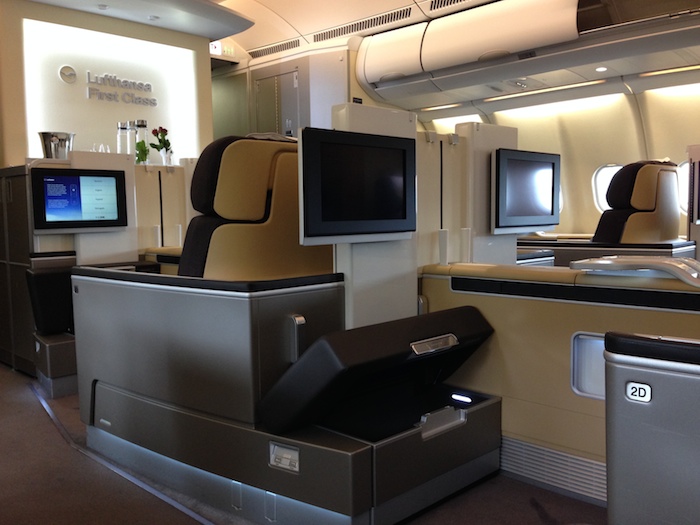 Lufthansa
Lufthansa's new first class is warm, rich and comforting all at the same time. Caramel and brown, covered by noise-cancelling insulation, the cabin offers a bar that serves wine and chocolate, multicourse meals prepared by a number of renowned chefs and generous amounts of caviar. Your seat reclines and slides into a bed with sheets and a large, temperature-regulating pillow. Every detail has been meticulously thought out.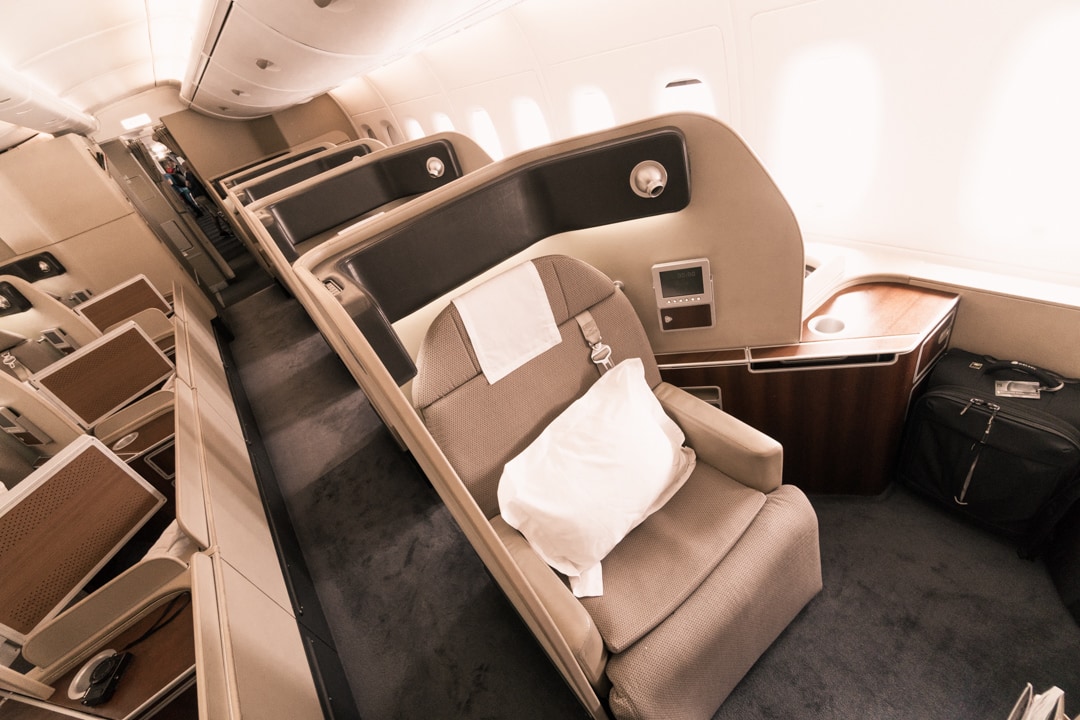 Qantas Airways
With Qantas, your first-class experience begins before you step onto the plane. Prior to takeoff, passengers can receive a complimentary pampering at the Aurora Day Spa, a meal from a signature menu created by Neil Perry or work in a private business suite. Onboard, your seat is your suite and your bedroom: 100% navy pyjamas and an expansive armchair with an in-seat massage.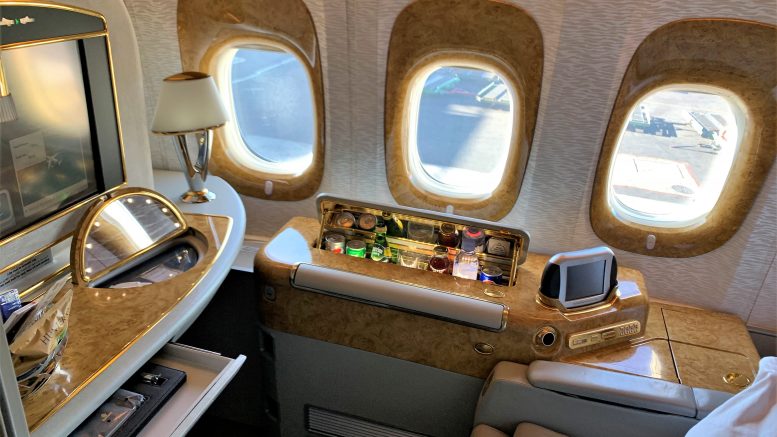 Emirates
Emirates' first-class cabins offer different experiences on different plans. On the A380, you can close the privacy doors, enjoy fine dining, relax in an onboard shower spa and catch up with fellow passengers at the lounge bar. On the Boeing 777, your seat is fully enclosed in a room that is temperature controlled with mood lighting, virtual windows and soft leather seats. With Emirates, you can choose how you want to experience the sky.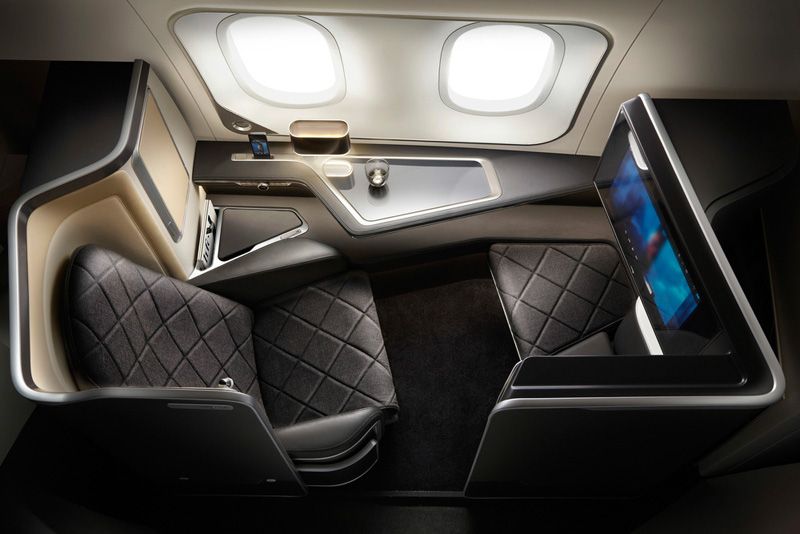 British Airways
From beginning to end, British Airways first-class experience envelops you. You can pack whatever you like, get through the airport in the exclusive First Wing with its own security lanes, skip the queues and check-in uninterrupted, indulge in spa treatment before heading to the Concorde Room. And this is all pre-flight. Onboard, in your own personal suite you're greeted with a full restaurant experience, afternoon tea and only the best service.