Gardens That Look Like Heaven On Earth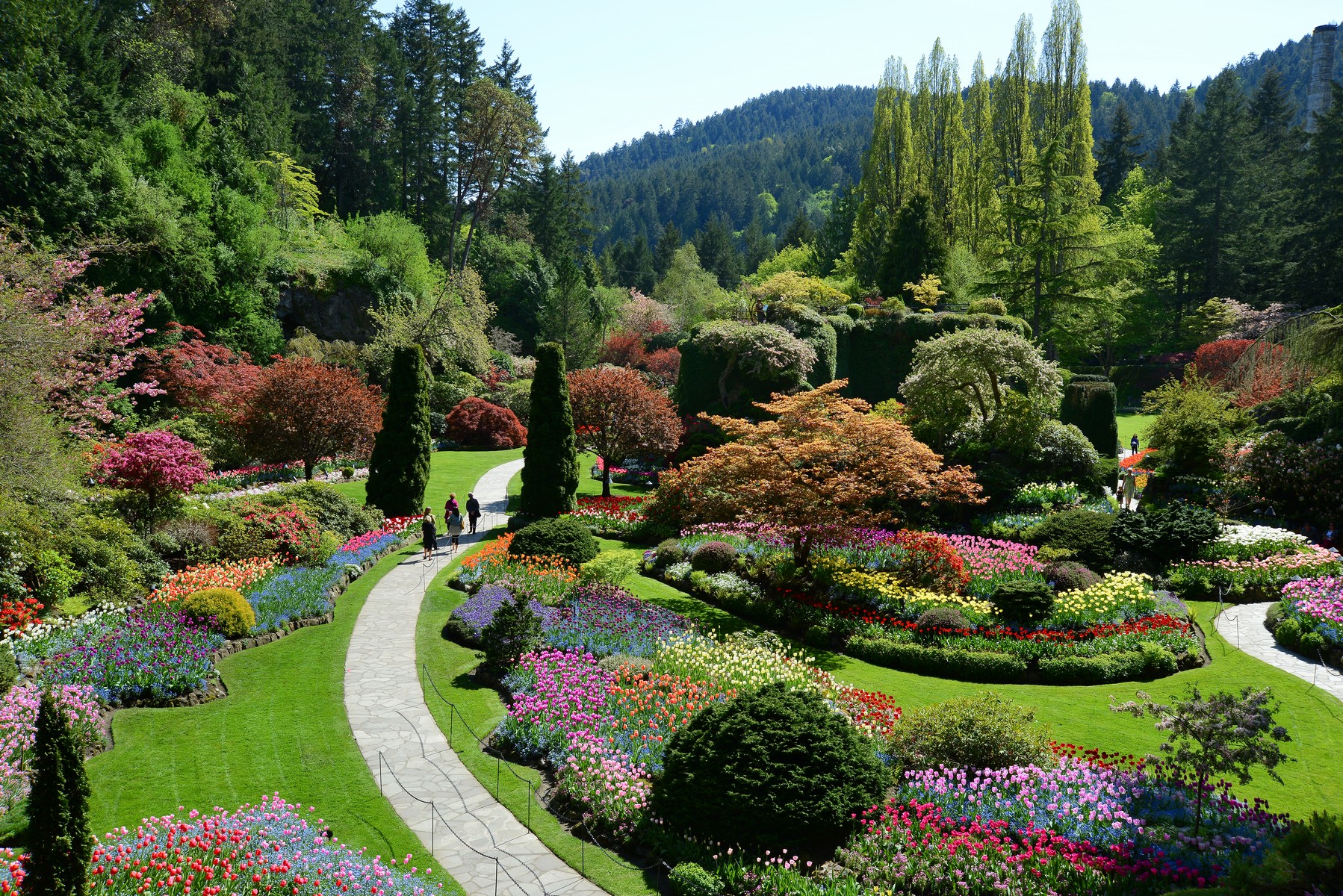 Butchart Gardens Victoria, Canada.
Deep in Victoria, the Butchart Gardens, also known as "the Sunken Garden", is a 5-acre expanse of flowers, trees and shrubs, cloaked in a canopy of green, purple, red and yellow. It took nine years to create, demanding 151 flower beds and 65,000 bulbs every Spring. A rock mound in the centre acts as a lookout point, while a winding path takes you through peaceful bogs and cheerful fountains.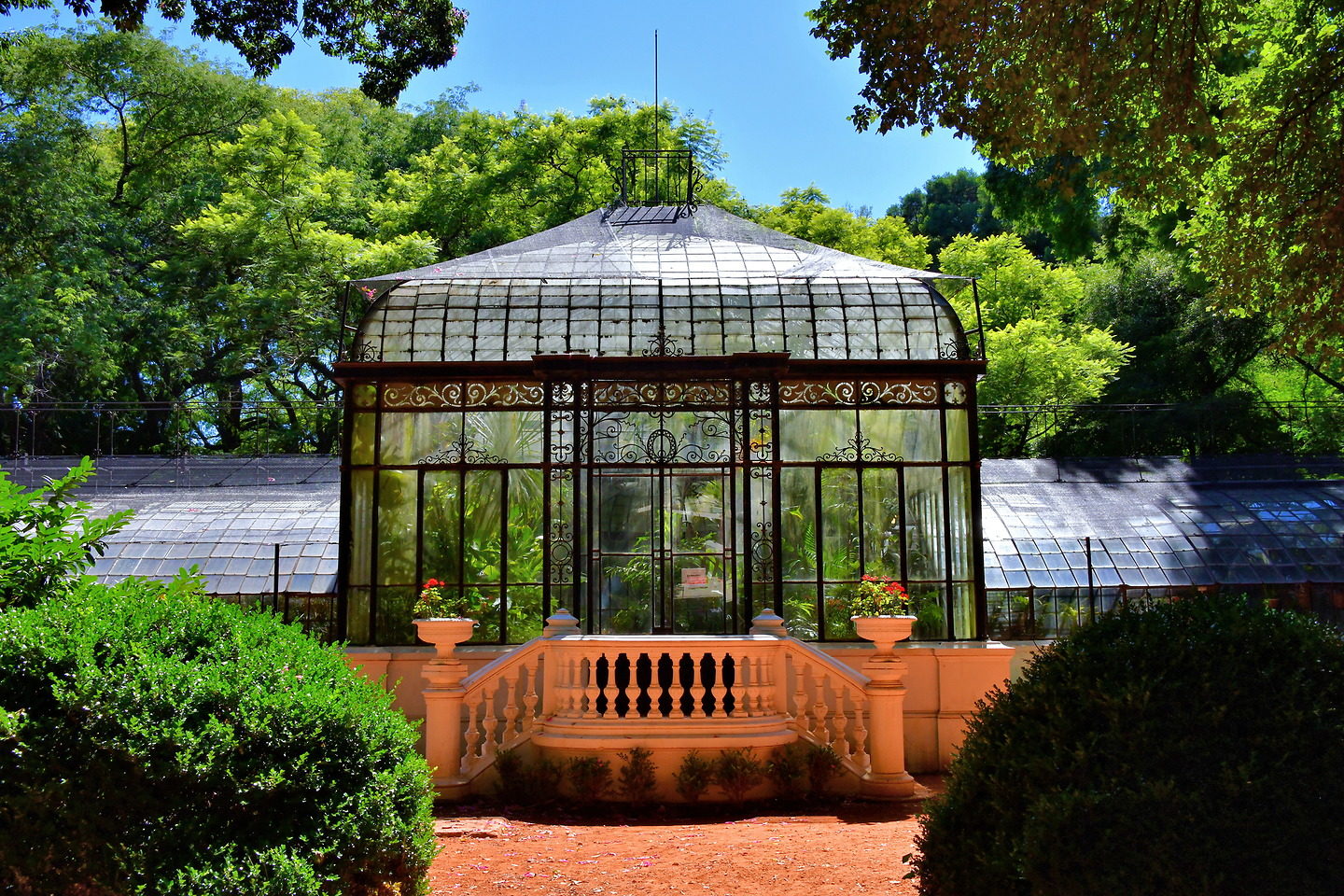 Buenos Aires Botanical Garden Buenos Aires, Argentina.
The Buenos Aires Botanical Garden is a triangular shaped landscape sprawling across 17 acres, holding approximately 5,500 species of plants, trees and shrubs, along with a number of sculptures, monuments and greenhouses – it was declared a national monument in 1996. Three styles characterize it: the Roman symmetric, the French mixed and the Oriental picturesque.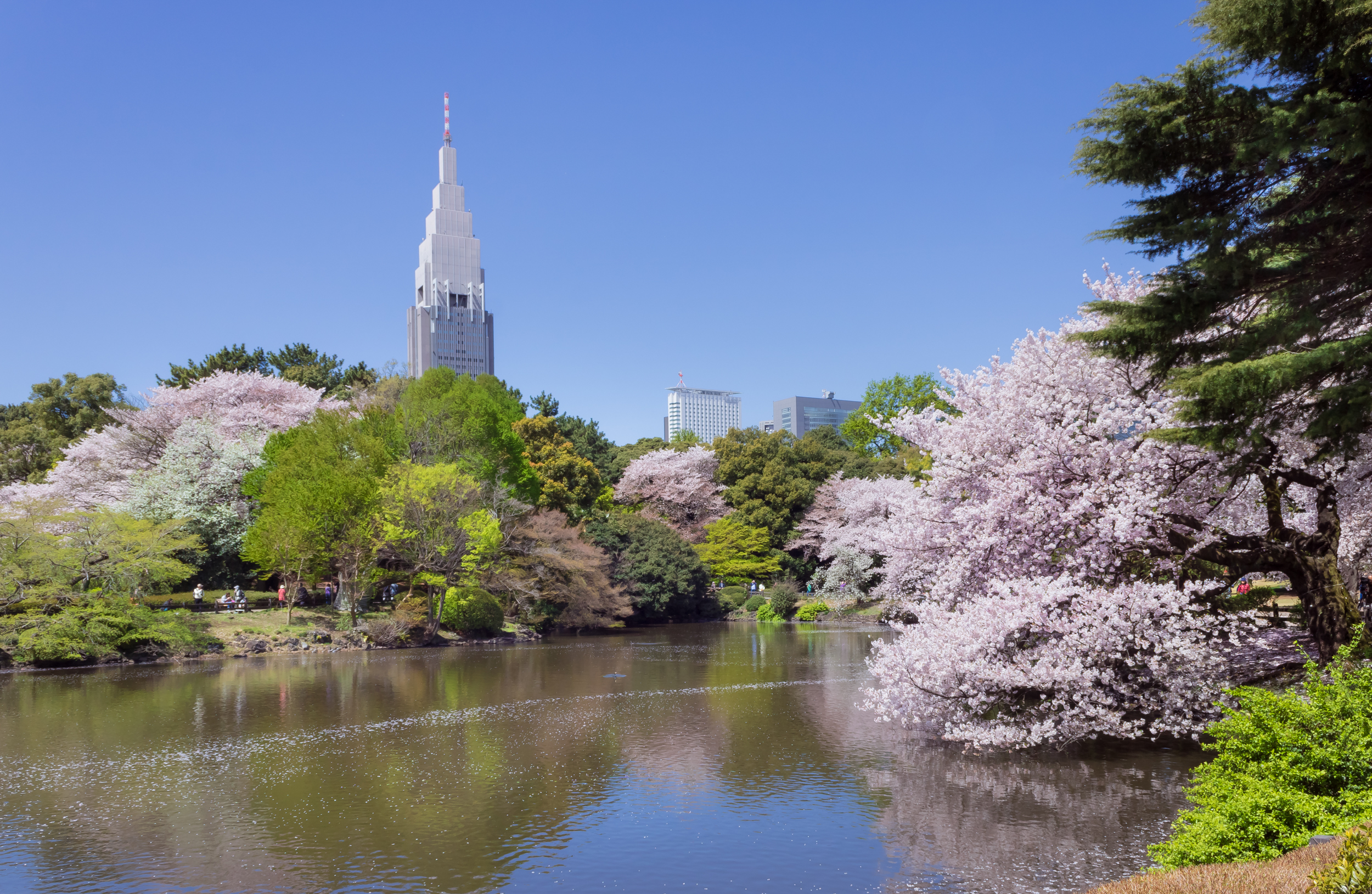 Shinjuku Gyoen National Garden Tokyo, Japan.
One of Tokyo's largest and most popular parks, Shinjuku Gyoen is comprised of three different types of gardens: the traditional Japanese landscape garden with large ponds featuring islands and bridges, the symmetrically arranged French garden, and the English landscape garden featuring sprawling, open lawns and cherry trees. The rest of the park is a forested maze of lawns.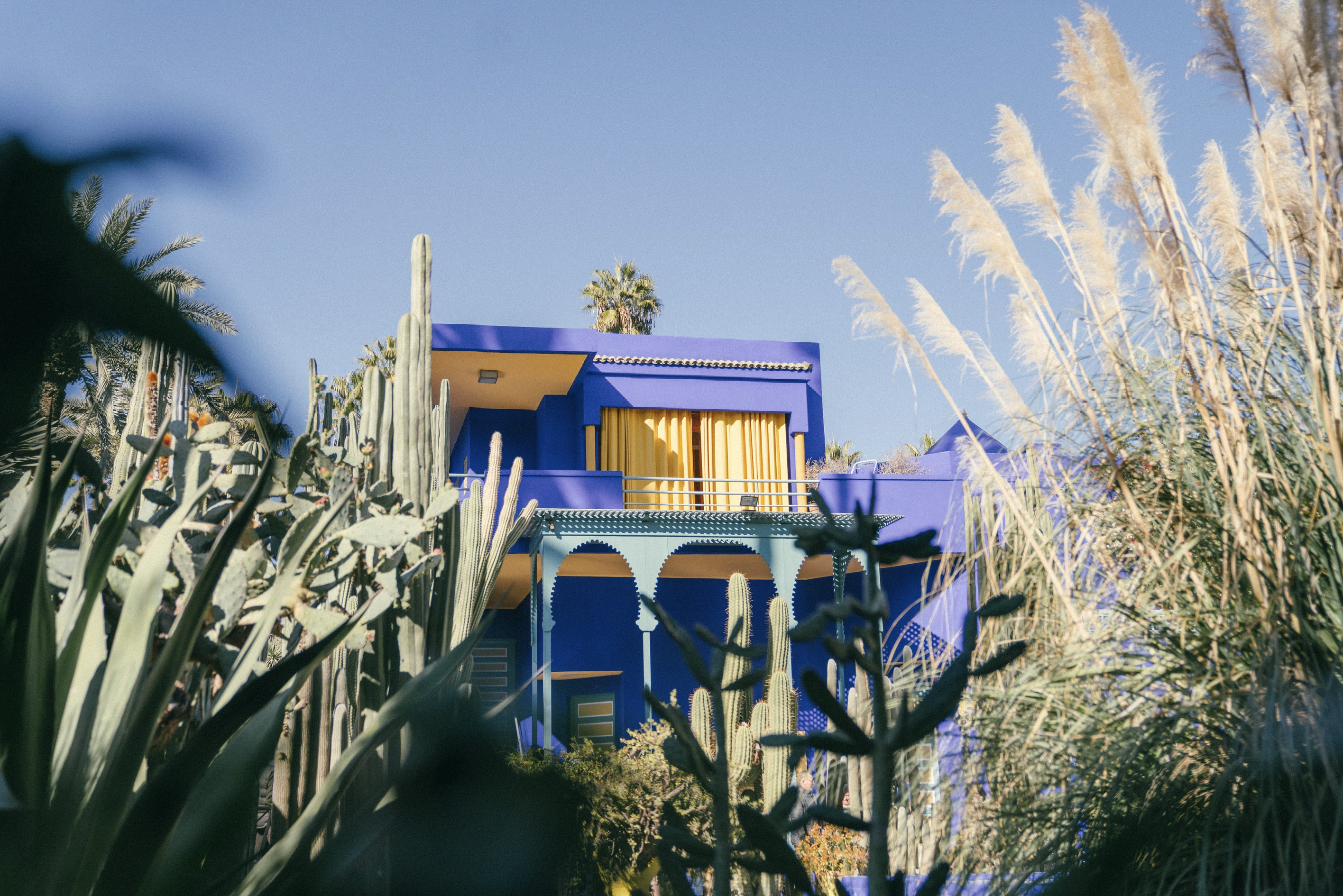 Majorelle Garden Marrakech, Morocco.
Made in the 1920s by a French painter, the Majorelle Garden in Marrakech is a pleasant journey in surprises with marble pools, elevated pathways, fruit trees, groves of bamboo, coconut palms and bougainvillea. The garden was constructed as a painting – not surprisingly – with many features painted in dark blue and water an important aspect, with ponds, fountains and channels.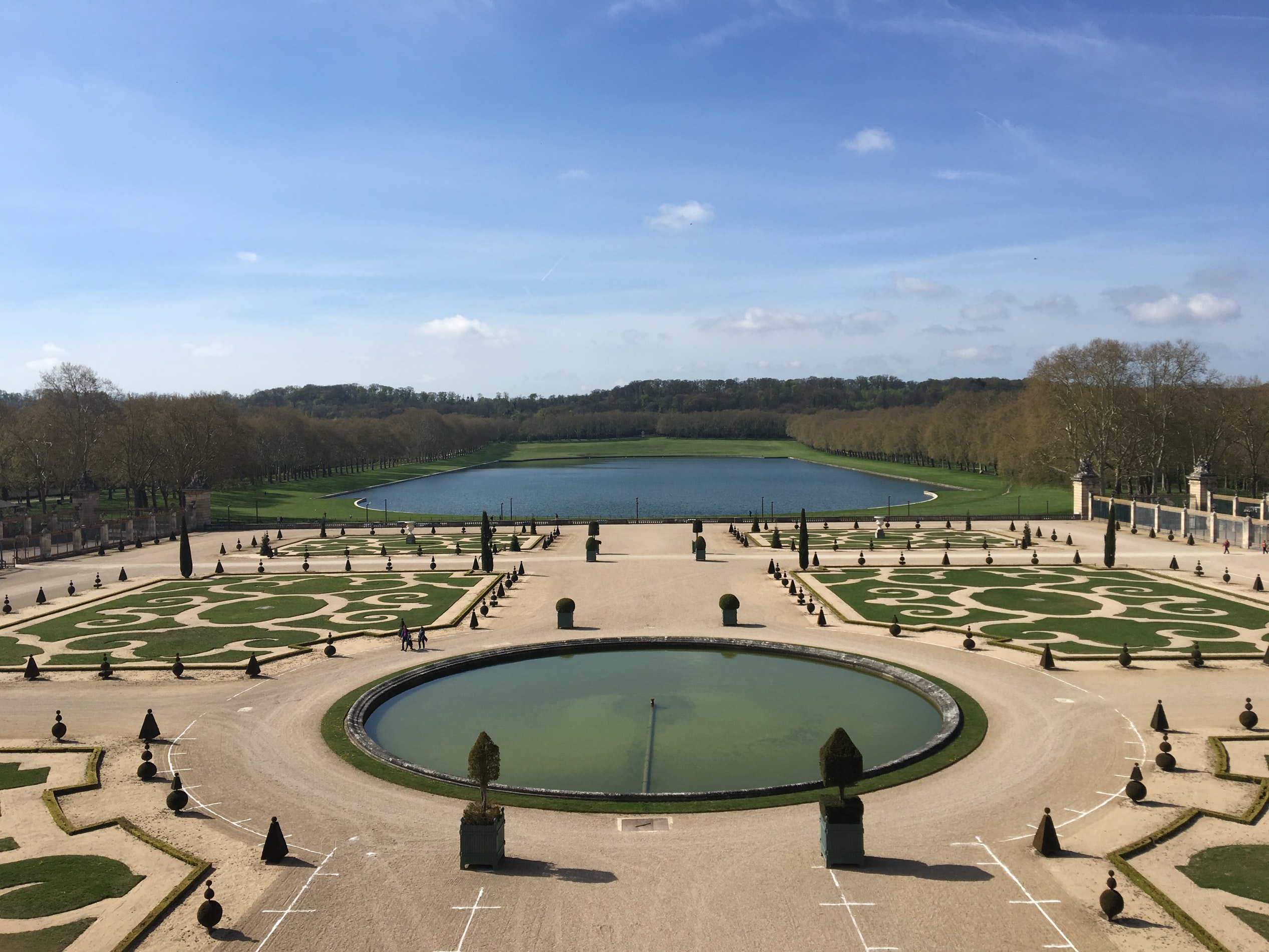 Gardens of Versailles Versailles, France.
Work on the Gardens of Versailles lasted around 40 years – effort that was much needed given that Louis XIV considered them to be just as important as the Palace; very drawing and project was reviewed by the King himself. Trees were brought in from all over France, fountains and the Canal had to be dug out, and to maintain design, the garden has to be replanted every 100 years.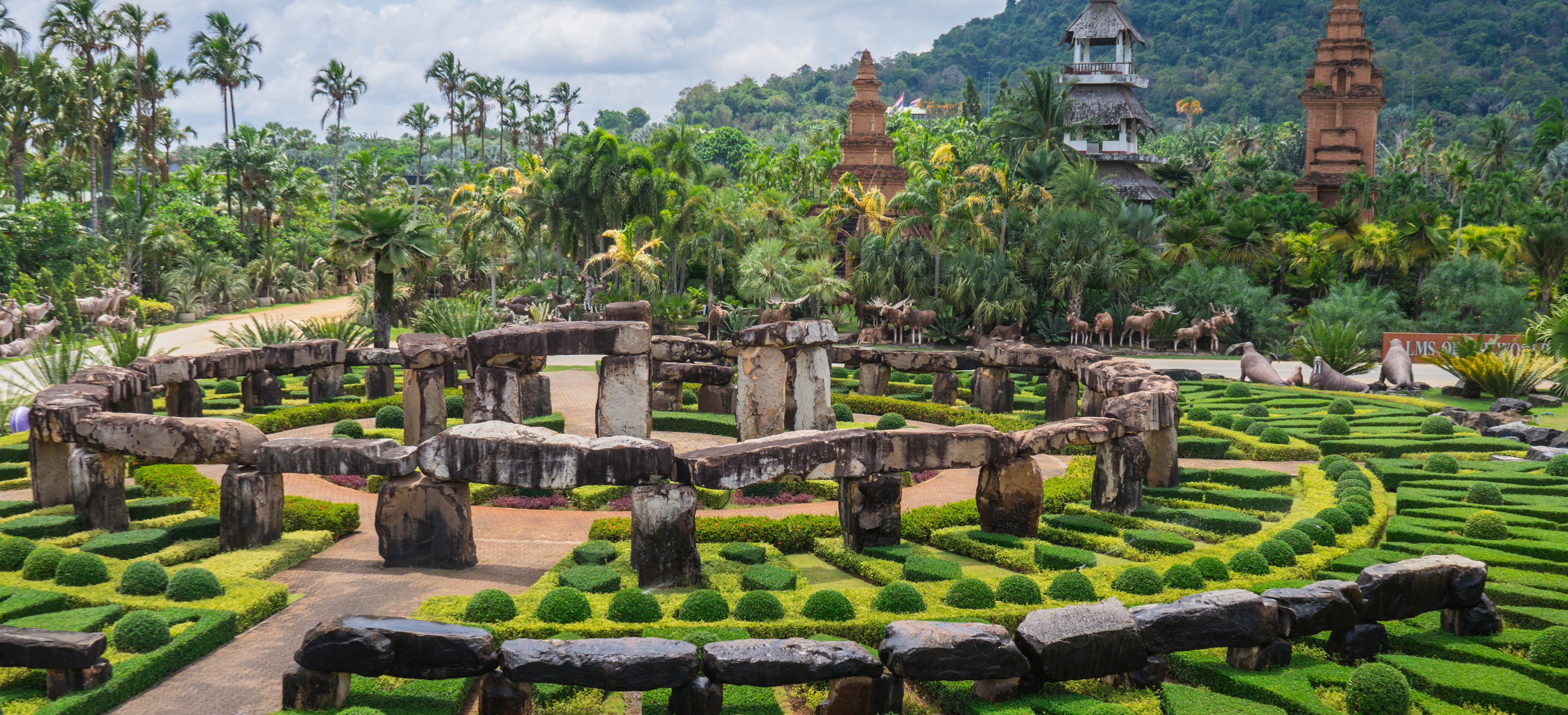 Nong Nooch Tropical Botanical Garden Pattaya, Thailand.
Nong Nooch Garden's 2.4 sq. km. expanse is more than a beautifully landscaped park; it's more like a theme park with shows, dining experiences and accommodations in addition to the themed gardens. The gardens take you on a journey across the world and history with themes such as 17-century French garden, Stonehenge, European Renaissance garden and species-specific gardens, such as orchid nurseries.