Breathtaking Libraries Around The World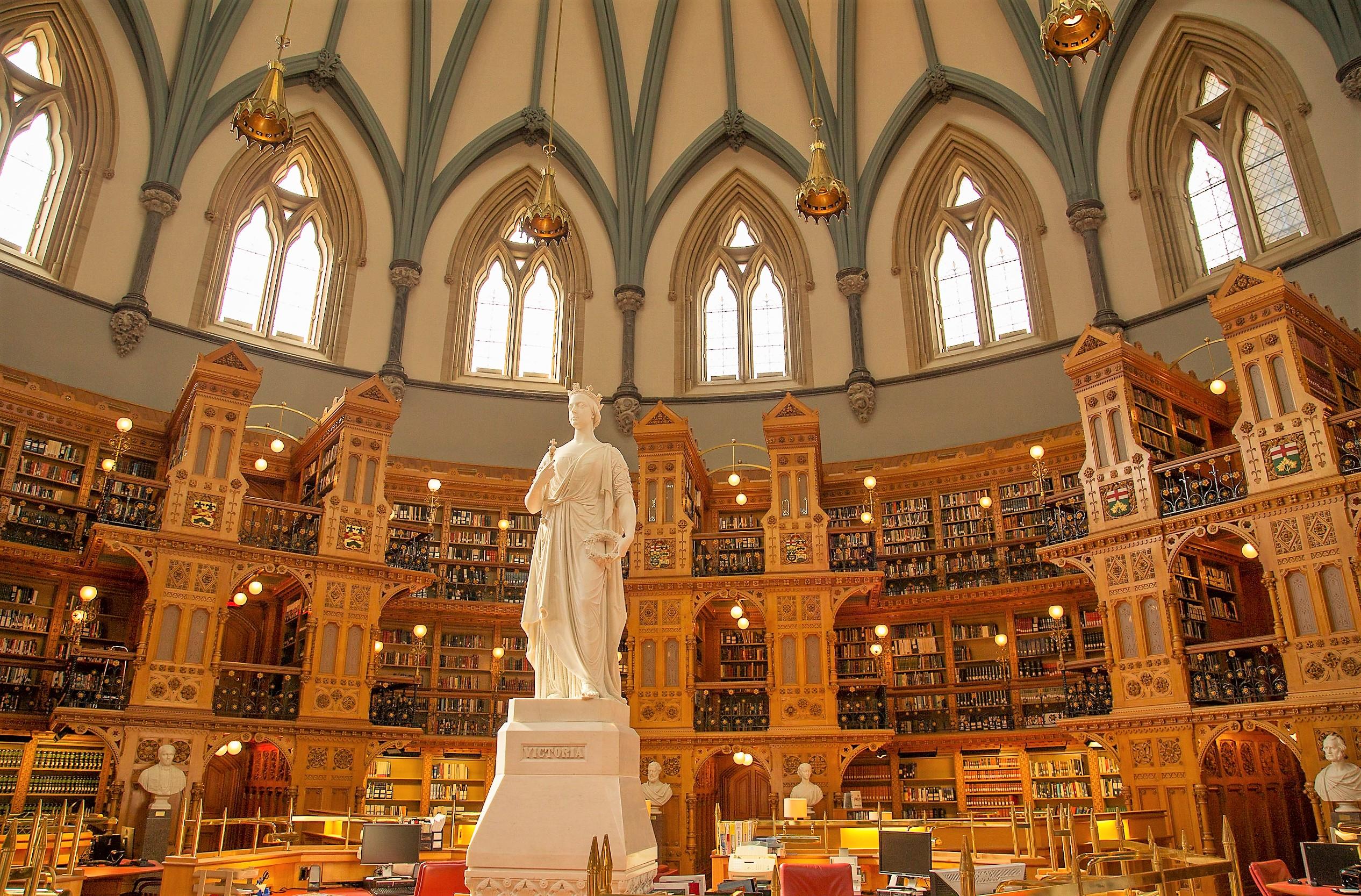 Library of Parliament, Ottawa, Canada.
The Library of Parliament opening on Parliament Hill, Ottawa, in 1876; it's Gothic Revival architecture was designed by Thomas Fuller and Chilion Jones. More than an iconic building, the library is also the Parliament of Canada's knowledge centre, where employees play a critical role in supporting the country's democracy. Every year, 350,000 people visit the library; its wood panelling features more than 1,600 designs, and a statue of Queen Victoria and eight coats of arms adorn its interiors.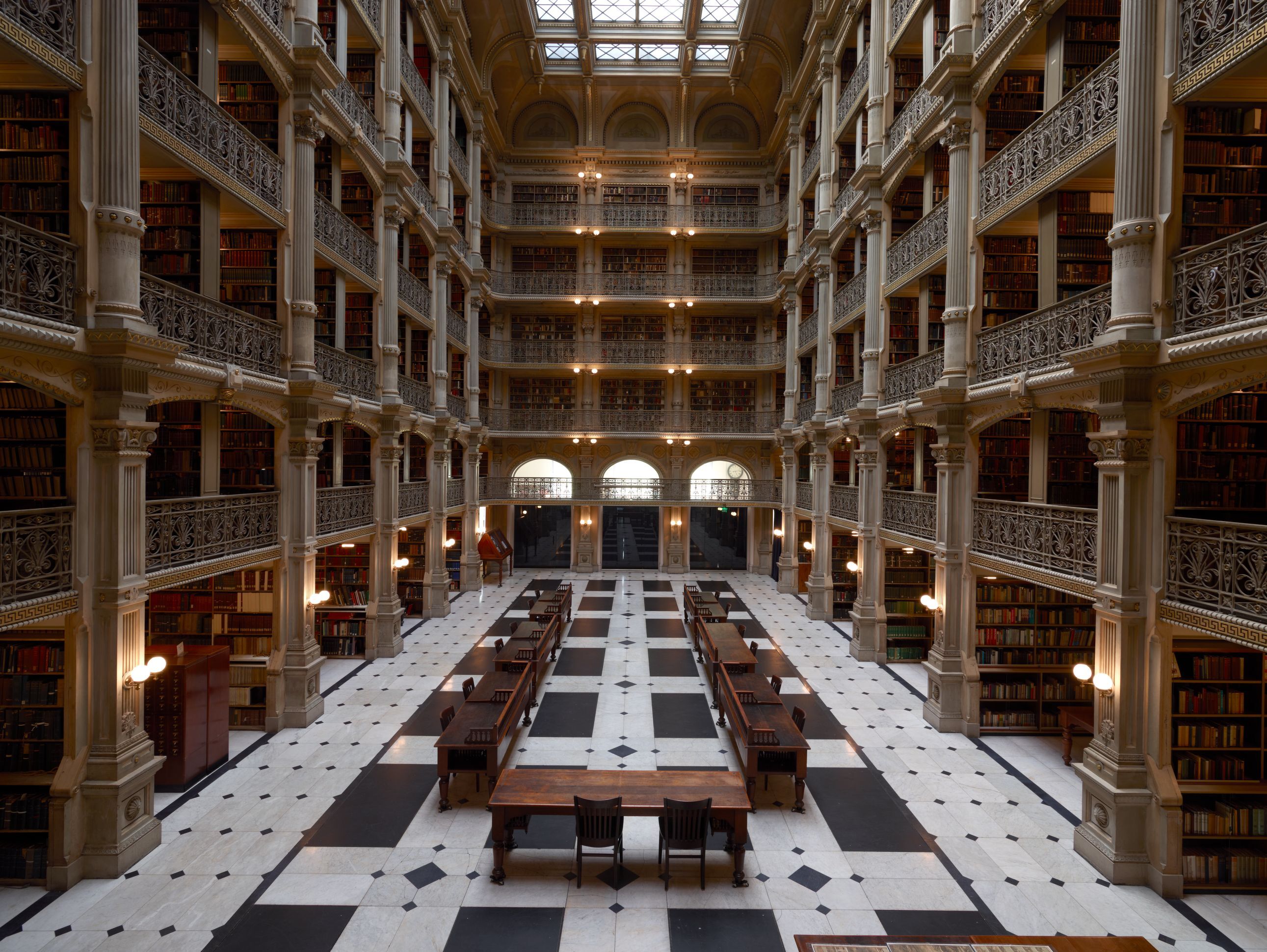 George Peabody Library, Baltimore, USA.
George Peabody Library opened in 1878 and was designed by Baltimore architect Edmund G. Lind. The library contains 300,000 volumes, predominantly from the 19th century, with strengths in British art, architecture, religion, topography and history. The stack room contains five tiers of ornamental cast-iron balconies, which rise to the skylight 61 feet above the floor.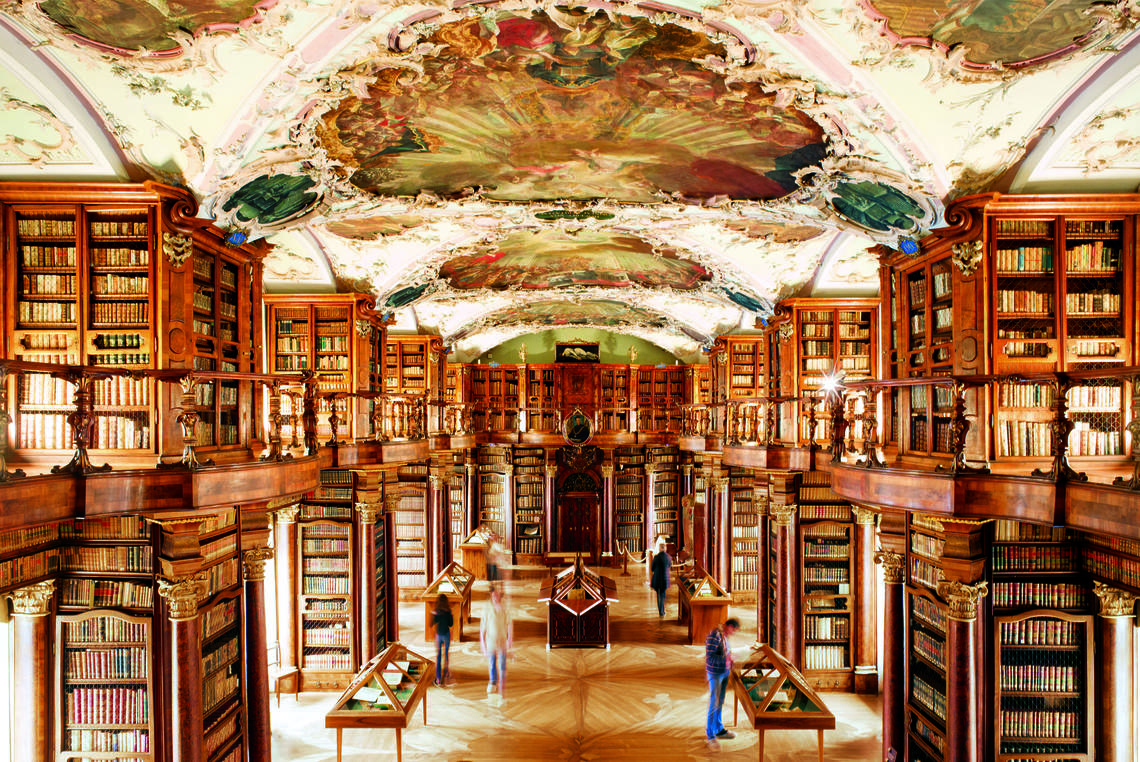 Abbey Library of Saint Gall, St. Gallen, Switzerland.
According to evidence, the Abbey Library of Saint Gall's earliest collection on site dates back to around 820 CE. It's said to have followed the Rule of Benedict, a part of which stated the study of literature should a library be available. Today, the library's collection covers 12 centuries and the structure itself is decorated in Baroque rococo style, with its artwork installed in the ceiling accompanied by flowing, curved moldings.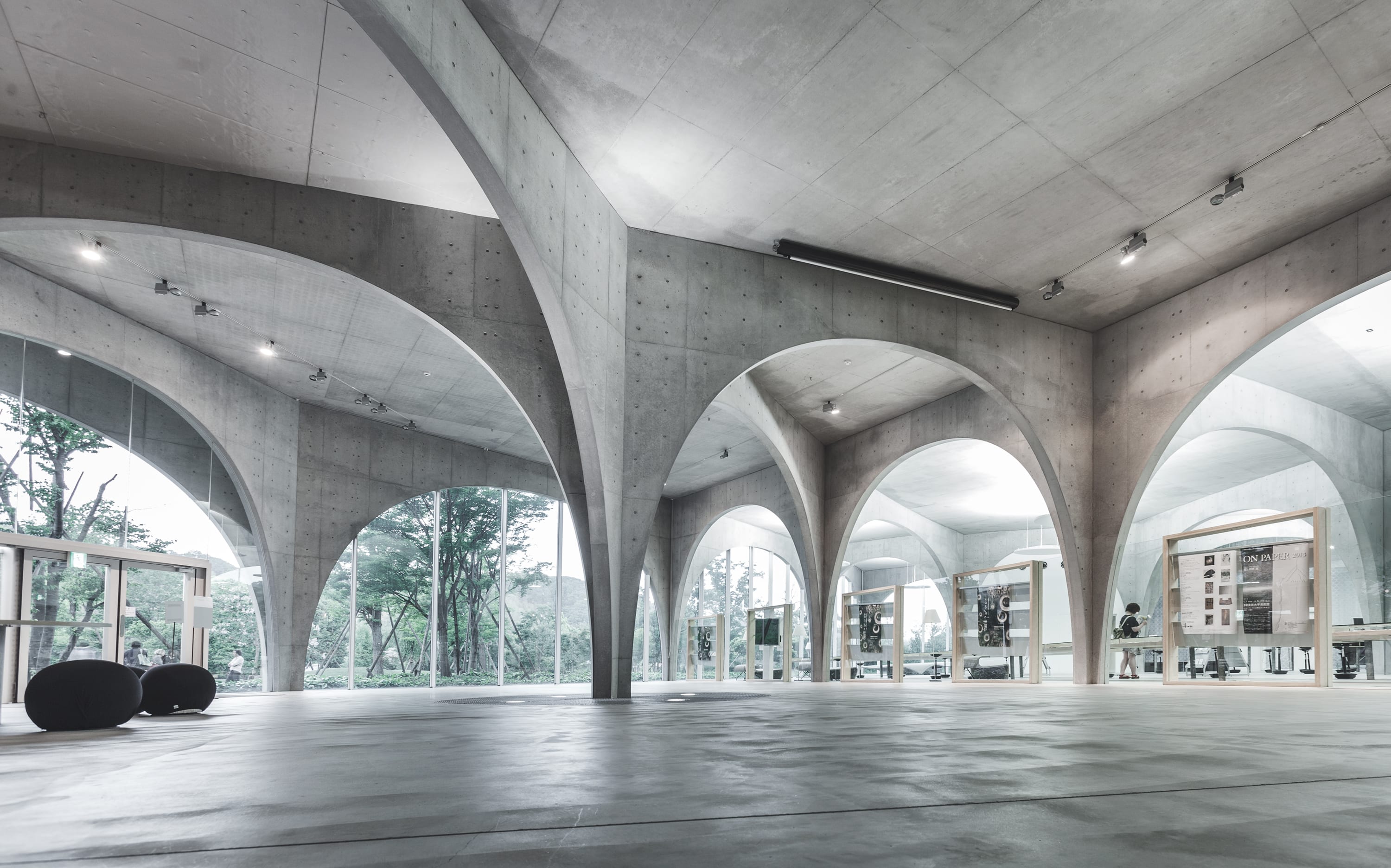 Tama Art University Library, Tokyo, Japan.
The Tama Art University Library consists of two buildings on two different campuses. Together, the libraries service university students and staff as an information data base primarily focused on art education and research. With its role at an art university, the building reflects and inspires that very same creativity. The main building opened in 2007.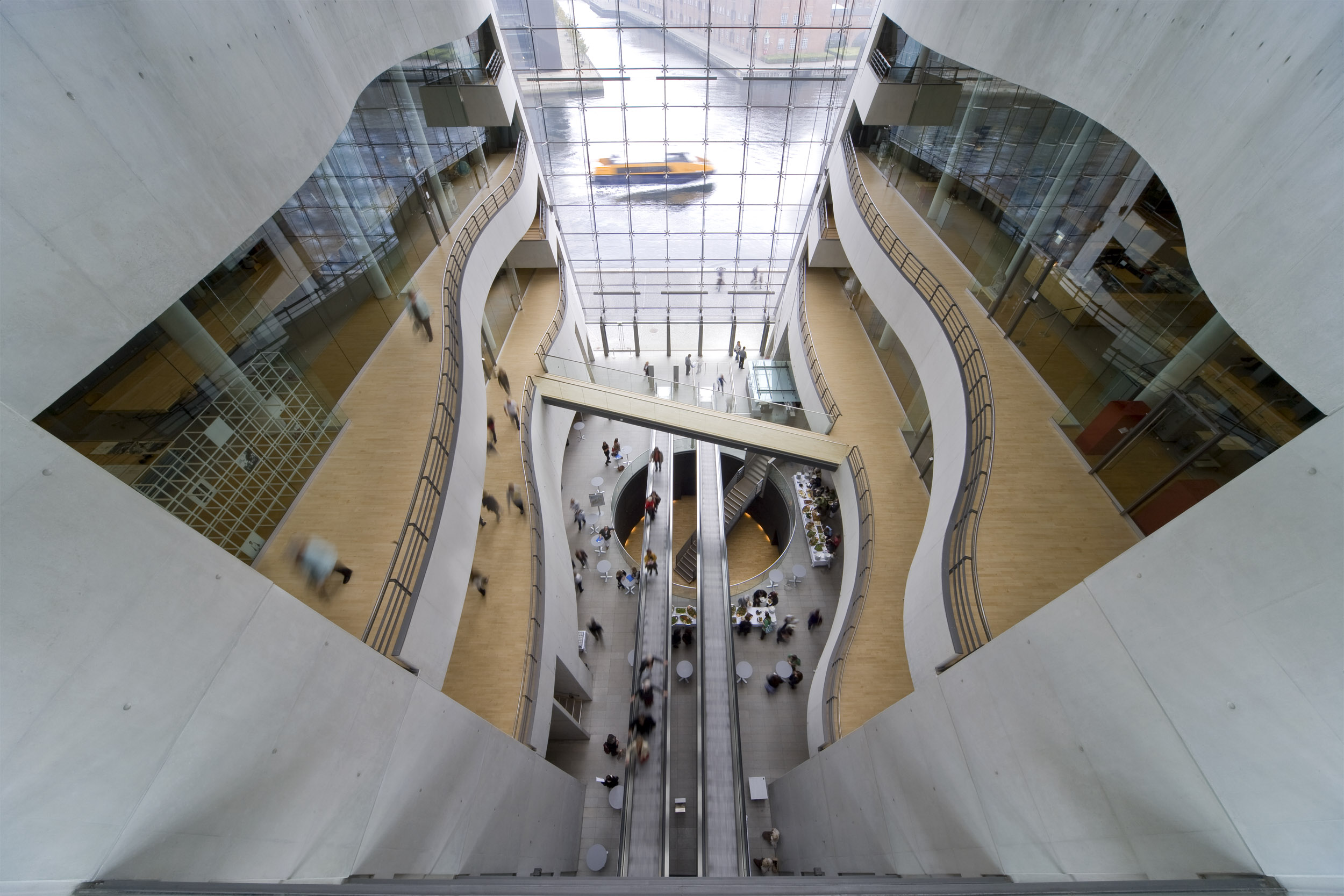 Royal Library, Denmark, Copenhagen.
Founded in 1648, The Royal Library is the national library of Denmark and the library of the University of Copenhagen. Today, the library holds 35,400,000 volumes of books, journals, prints, photographs, pamphlets and other materials. The central hall is a copy of 'Father of Europe' Charlemagne's Palace chapel and in 1999, a new building was formed known as the Black Diamond for its outer cover of black marble and glass.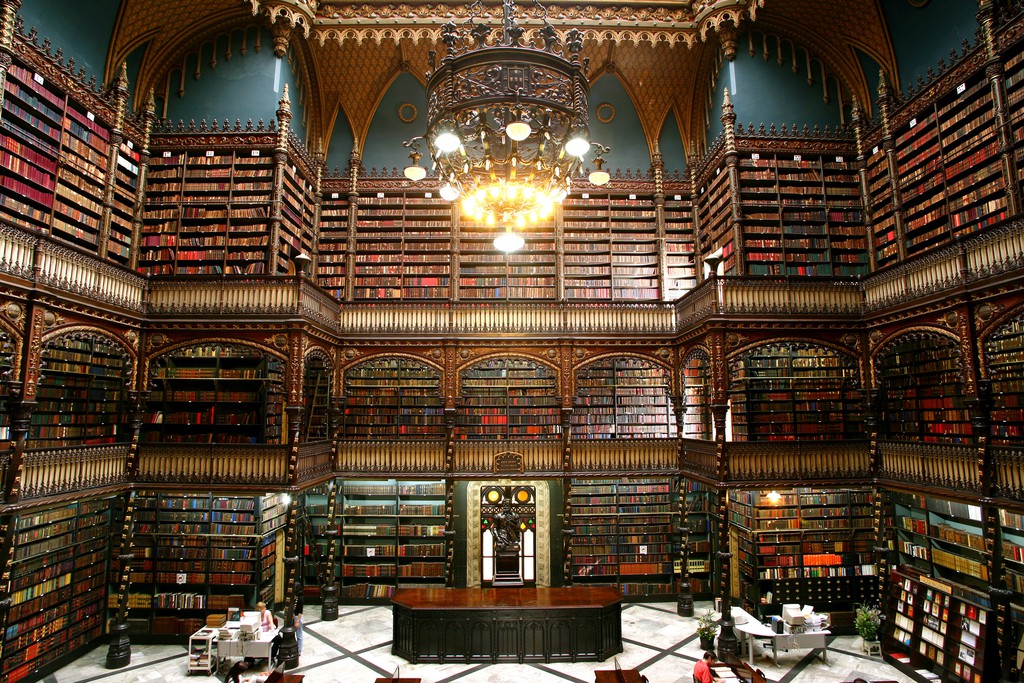 Royal Portuguese Reading Room, Rio De Janeiro, Brazil.
The Royal Portuguese Reading Room opened in 1887 with Gothic-Renaissance architecture that was in vogue at the time. It houses 400,000 titles which line the walls creating one of the most magical, historic atmospheres in the world. There are also paintings and other pieces of Portuguese cultural lore that make it a vital preserve of Portuguese history.