Auberge on the Park: A Natural Gem Nestled in the City
The expansive terraces are the most notable from Auberge. It overlooks the city and expresses its grandeur withpride. Discover picture-perfect views from every angle filled with natural appeal. Close by to the 401, DVP, Highway 404, and the Bayview Extension — it's a vessel for convenience and will whisk you to the nearest restaurant or shopping mall with ease.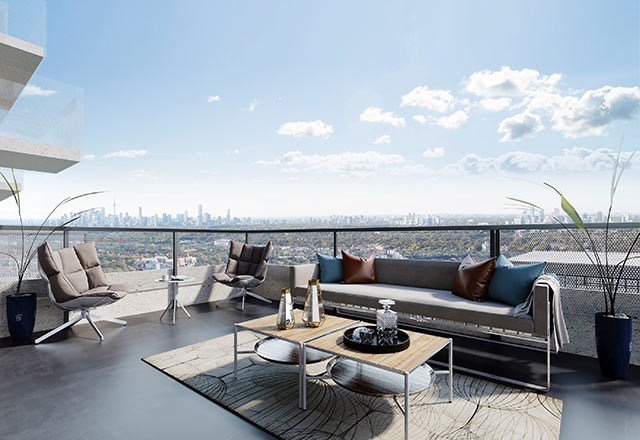 Auberge's Architecture
With suites generously starting from 1300 square feet, Auberge's regal glass exteriors accentuate the metal details of the condo. It's a masterfully intricate design that features quality materials from the corners of the world. With Graziani + Corazza Architects in charge of the magnificence behind the building, it rises gracefully and stands out.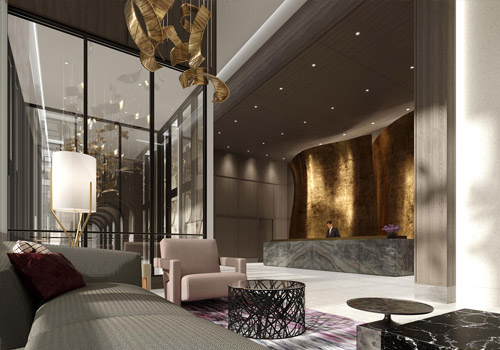 Cutting-Edge Amenities
Enjoy a private dining room and outdoor Cabanas, a Spin studio, an outdoor pool, terrace dining, a pet amenity space — and so much more. Maintaining a healthy, active lifestyle has never been easier. Award-winning designers of II by IV Design are the great minds behind the luxurious interiors of Auberge.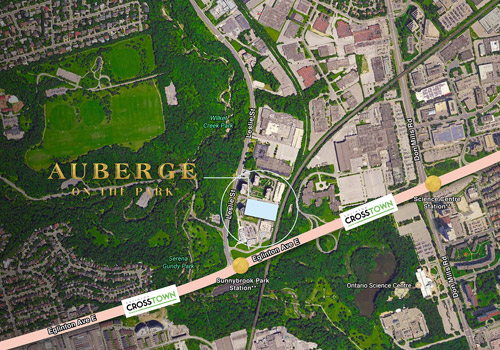 Neighbourhood
Surrounded amidst verdant parkland and stunning connectivity, the Auberge neighbourhood propels an ever-moving enthusiasm bustling throughout. With the construction of the Eglinton Crosstown LRT project well underway, it's set to become one of Toronto's most convenient neighbourhoods.
The Community
'…On the Park' stands for Auberge's unique proximity to the sweeping amount of local greenspace. With its dynamic and diverse population and great nature-enthusiastic residents, it's an eco-positive community sure to beautifully bind its people with the lush environment.
Let Auberge on the Park sweep your expectations away and present a whole new way to live well.